Lunch.
Now that Megan is in her second trimester, her nausea has improved and she is back in the kitchen again, in this case my kitchen. I had bought all the ingredients for
Panang
curry and today she came over to fix it for me. I was so looking forward to all the fresh vegetables; carrots, bok choy, onions, snow peas, because today was my day to start eating healthy again. Once prepared we sat down to enjoy it only to discover that this tin of curry paste was hotter than the surface of the sun. How it didn't eat through the metal of the can is a complete mystery.
This is what we ended up having for lunch instead.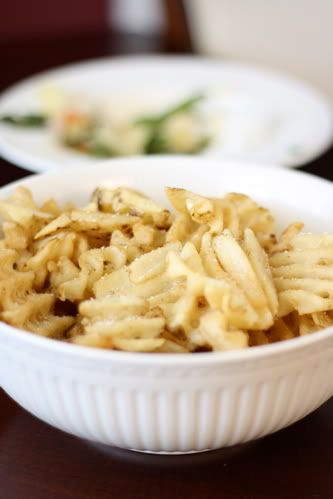 Yes, those are Chickfila french fries. A giant bowl of them. I had those and a hot dog. Barf.
So much for eating healthy. I do plan on having a giant salad for dinner though. Its 106 out. Nobody should have to cook when its that hot....even thought my house is air conditioned and 80.