Gorgeous Sunny Weather.
After two months of unusually cold and grey weather, this past weekend was beautiful. Brewier and I went to garage sales Saturday morning and I found quite a few nice things. They're posted on my
Confessions of a Thrift Store Junkie
blog.
Sunday morning we went driving around to see if there were any new garage sales, (there weren't,) so we went down to the Lake Eola farmers market. Calling it a farmers market is a bit of a stretch as there is only one vendor selling produce. Everyone else is selling food, crafts and stuff like that. The produce vendor is a farmer from south Florida; everything looked so good and fresh.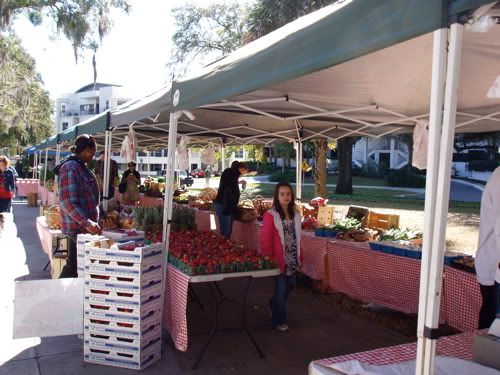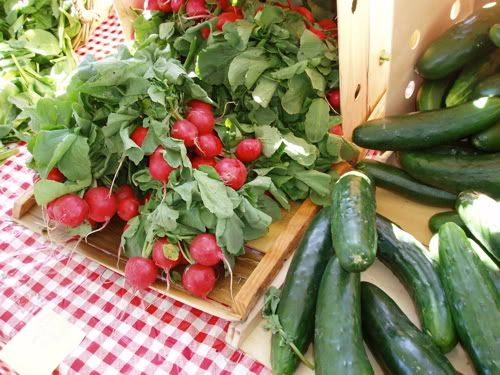 We bought itty bitty potatoes, creamer potatoes, garlic and a big portabello mushroom.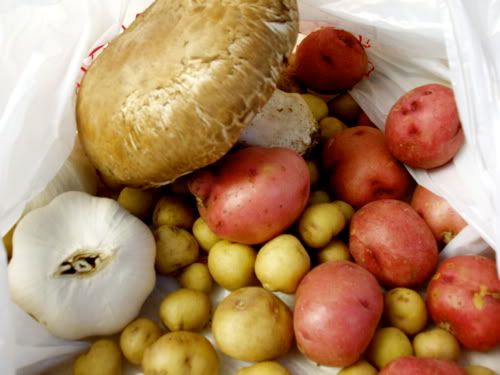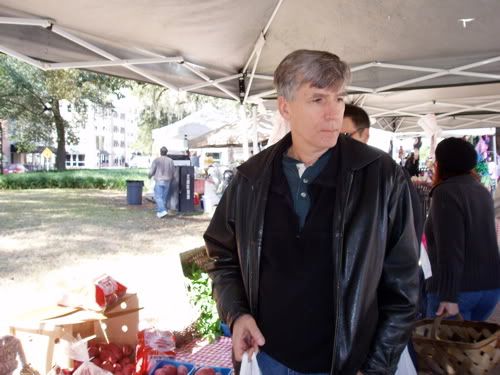 They were roasting some of their fresh picked corn. Originally Brewier and I were going to share an ear, but after one bite we decided we each needed our own.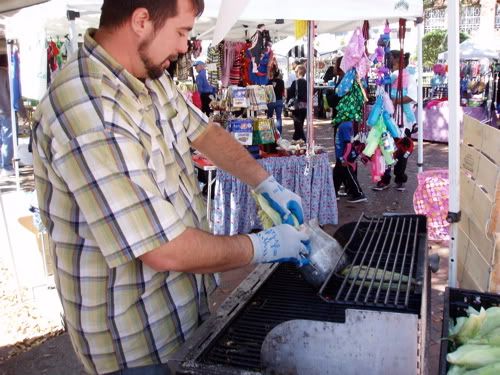 Me and my sweetie. Yes, I am going to start taking pictures of us like this everywhere we go.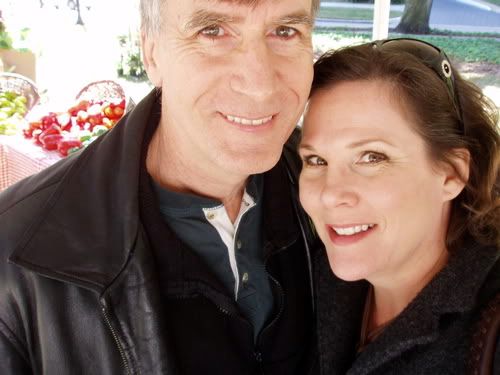 Later in the day we started cutting back all our freeze damaged foliage....which is basically everything in our yard. Its a sad brown crunchy mess out there.
I was spying on Brewier and discovered where he practices his Micheal Jackson dance moves.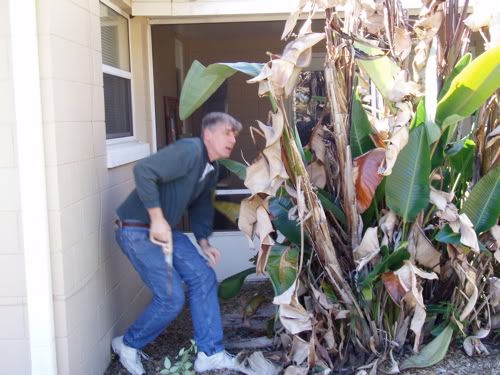 Many people don't realize that citrus trees have HUGE thorns... huge thorns that hurt you for days when they scratch.