I think this every time I go out on our lanai/courtyard. Its my favorite part of this house and we have been making full use of it. Brewier has potted all kinds of palms, and yesterday he painted some of our weather worn outdoor furniture,making our outdoor living space look like a resort.
Before: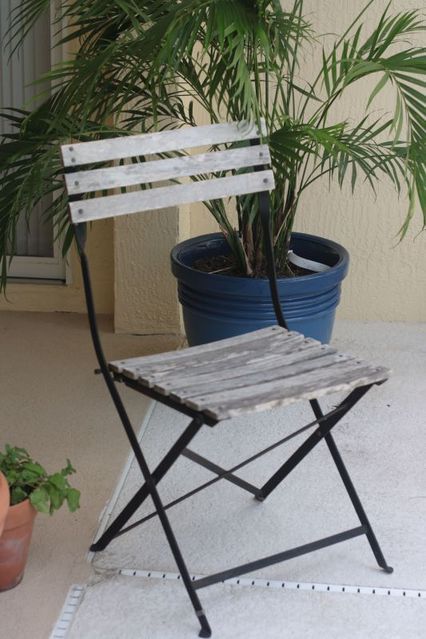 during: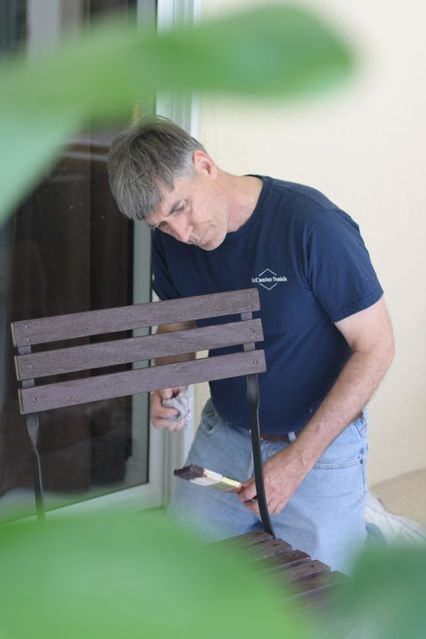 He painted this bench...now I need to upholster it.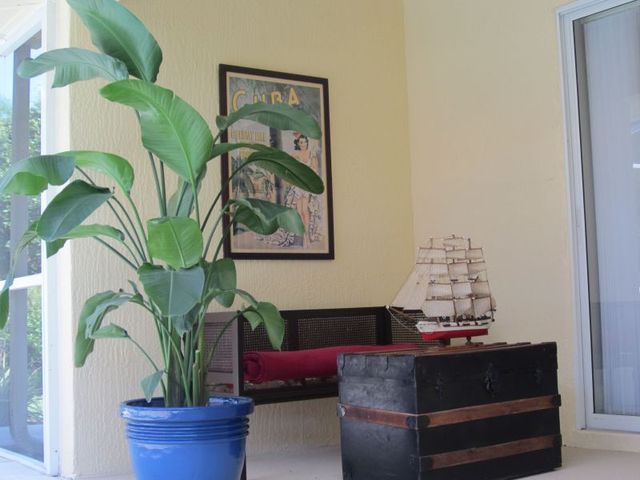 Last night we sat outside and had our Cinco de Mayo meal of bean dip and margaritas.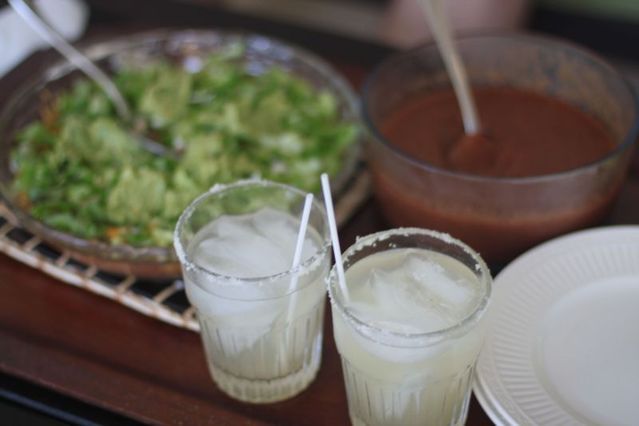 This afternoon was spent swimming and trying to convince Oliver to come in with us.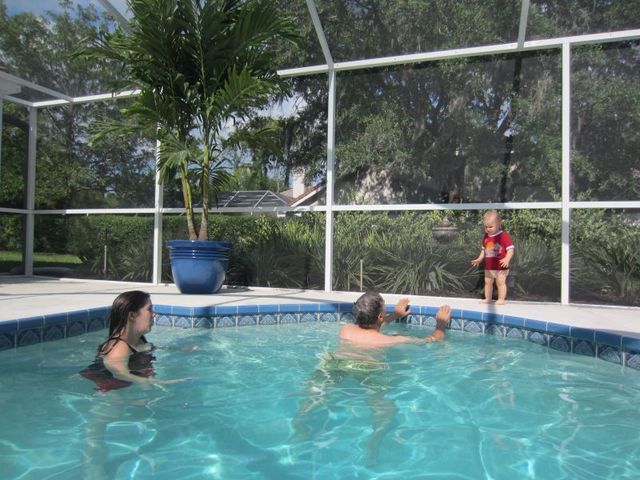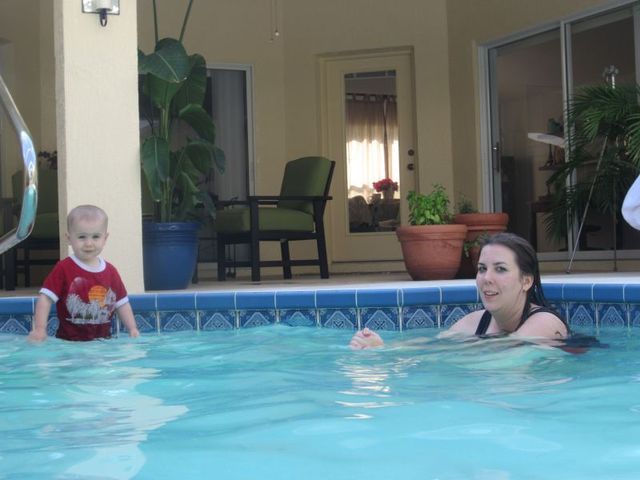 He finally stepped in....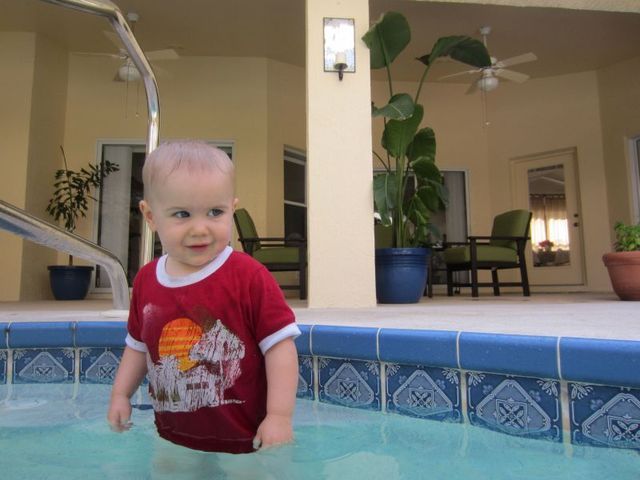 Then fell in. This is Megan re-enacting his expression.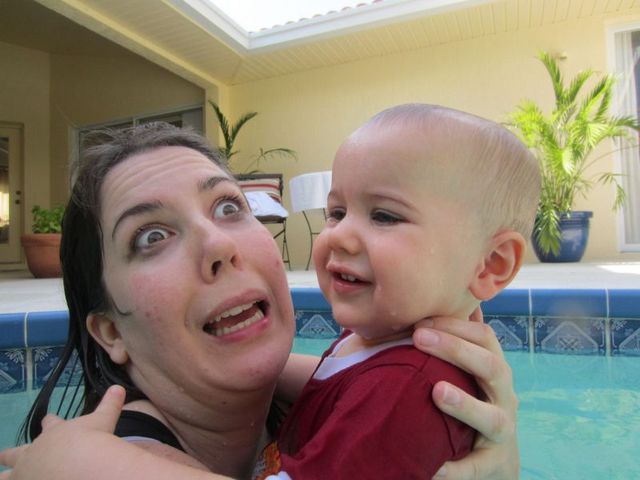 She doesn't always look that goofy.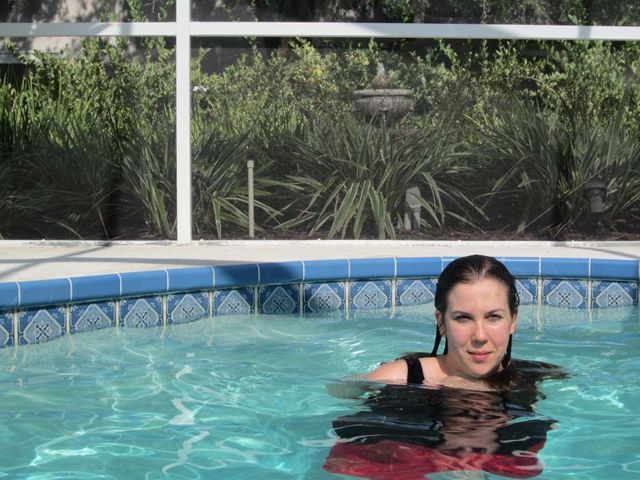 Brewier starts work in North Carolina tomorrow :( I'm going to miss him.