It's Because I'm a Party Animal.
And I was just too tired to blog. Gregory was here all afternoon wanting to do, "Pwawjects," so we punched out hearts and made lollipop valentines for his friends.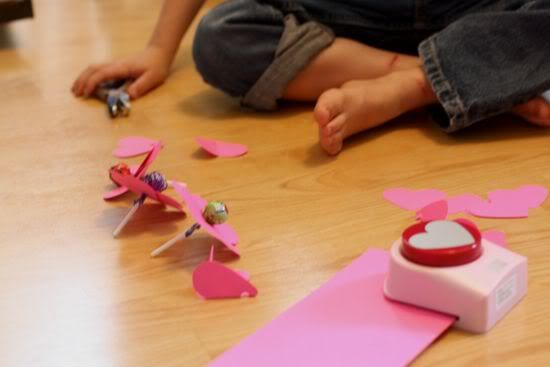 Once those were done he wanted to sew and make costumes, so for the first time I let him use the sewing machine.... as in he operated the foot petal and I did the rest. He made a green velvet purse for his mom. I have come to realize the best gift I can give Gregory is a length of fabric. He can spend hours cutting, taping and creating outfits.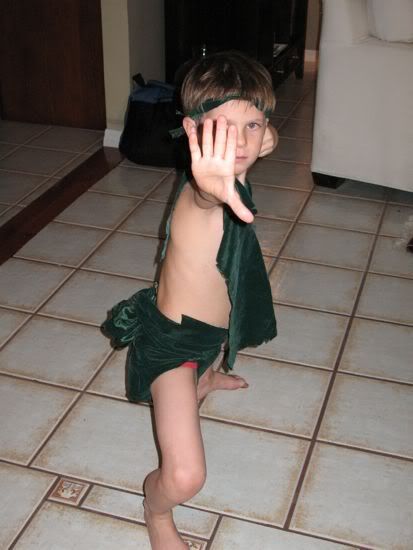 Later in the day Eva and Sam came over and they had a dance competition. I was supposed to choose a winner, but look at how fantastic they all are; I couldn't do it.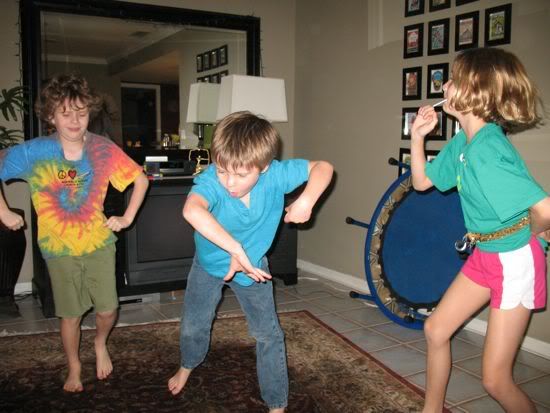 Last night Melissa, Sam and Gregory were here for a slumber party. We watched movies and ate two big bowls of popcorn.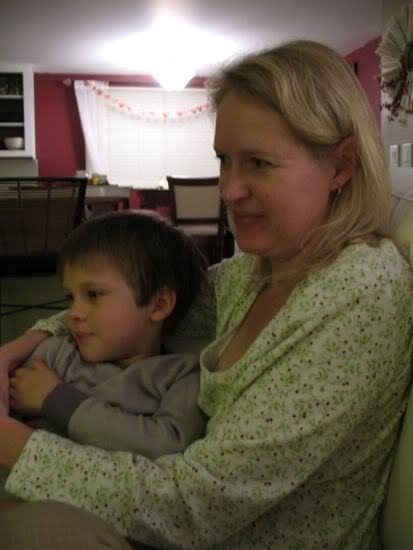 My favorite part of the sleepover was getting to sit and have coffee with Melissa this morning. Having coffee with friends is my fav.