Gregory is here spending the night with me again. I love his phone calls. "Aunt Twisa, this is gwegorwy." He asks to come over to visit and spend the night, and when he arrives he almost always has a gift for me. Last week it was his brand new karaoke machine, the one he got for Christmas. He loved it but wanted me to have something nice. I was able to convince him to keep it at his house since I can't sing. (I can not carry a tune.) Today he showed up with another present for me: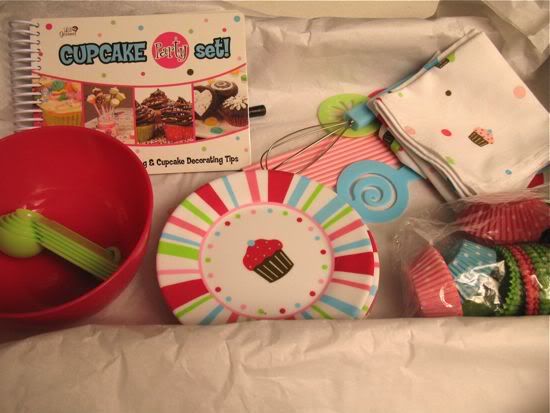 His cupcake baking set. How sweet is that?
And now we are snuggled on the sofa trying to decide what to watch this evening. DO you think 6 is too young to watch, Castle?"