Preparing for the Inevitable.
I'm sure you remember my post where Brewier thought his football game was being broadcast in 3D, well it made me realize that eventually we are going to have to break down and buy a new television. How appropriate then, that CSN contacted me to review a
tv stand
. I had no idea there were so many options available! They even carry tv stands that are free standing fireplaces!
A fireplace would come in handy right now because it is SO cold! We were up till midnight last night covering plants, our biggest concern being the Christmas palms. They froze a couple of years ago, and we finally replaced them this summer; they are not cheap. Currently they're wrapped in Christmas lights and sheets, all in the hopes of keeping them from freezing.
Yesterday Brewier had something to film in Tampa and dropped me off at Jessicas for a visit. Shortly after arriving, Rays mom picked up Kate and Addison for a sleepover, leaving Jessica and I virtually kid free, (Clay is so good ya kinda forget he's there!) After dinner Jessica and I went out shopping, just the two of us. I can't remember the last time that happened, and despite the freezing temperatures and gale winds, we went to her mall. An outdoor mall. Brrrr. (And Jessica didn't have a coat to wear.) I am on the hunt for a pair of boots. I've wanted a pair all my life and have yet to find a pair to fit. I have bird legs and every single pair of boots falls down my leg. I finally measured my leg and my calf is 13 inches. Boots start at 15 inches.
And now a recap of my non blogging days.
Sarah spent the night and we went to Five Guys.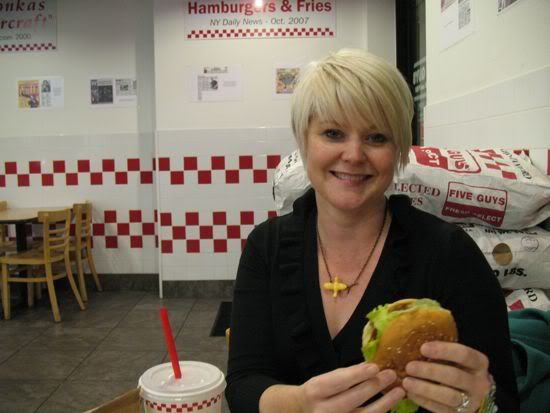 Gator spent the night and we had donuts for breakfast.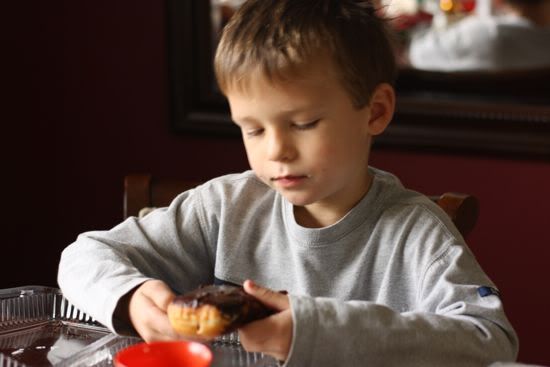 Mom came for a visit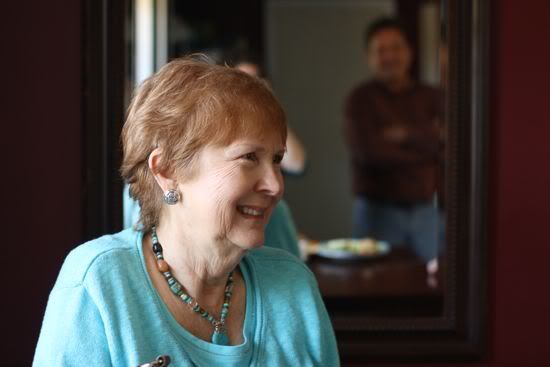 As did Melissa and Ray and Jessica.
There was a baby shower for Megan, but you'll have to go to Jessicas blog to see pics from that.