I'll Be So Happy This Time Tomorrow.
Because the garage sale will be over and I will be able to walk out my garage with out fear of dying in an avalanche of junk.
Livi and Gator were here to help me out. Well, Livi to help, Gator to claim some treasure from our piles.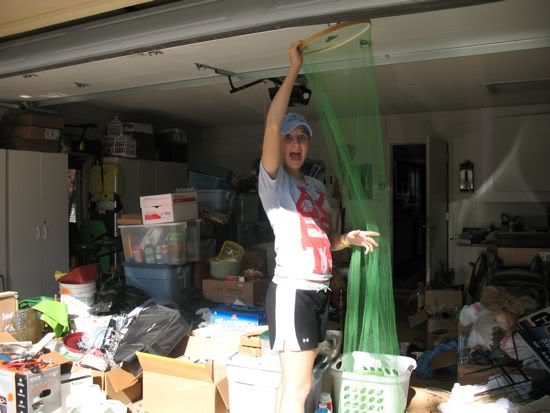 Livi made signs and Gator created art work.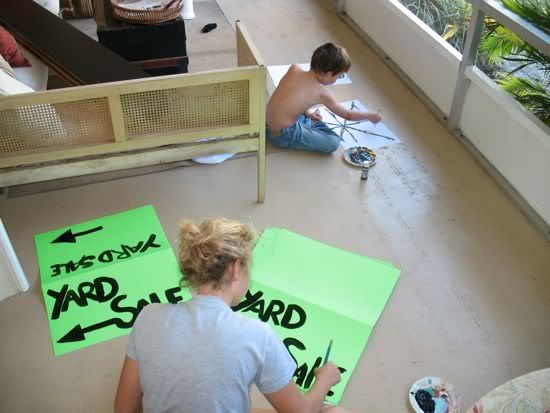 We took a break and had Five Guys.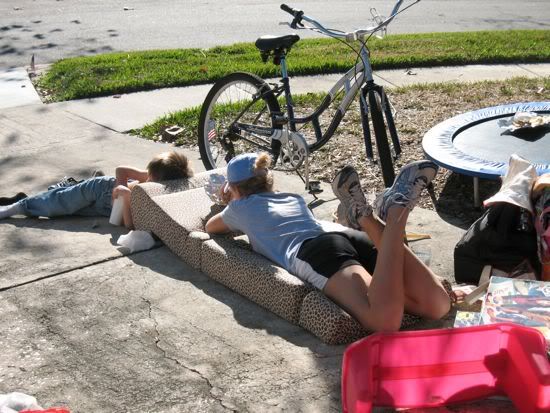 Megan sat in the car because she is SO pregnant right now.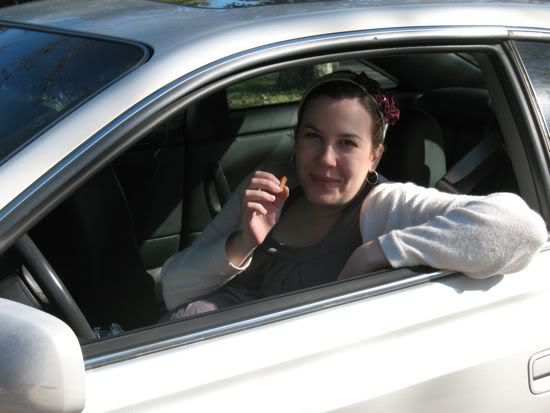 It was a beautiful day to be outside and soak in the sun.