For Jessica Because She is Working Until Midnight Again.
I was going to wait until the new year to post..did you realize that is Saturday? Anyway, I am going to post every single day in 2011. (Remember when I used to do that?)Tonight though, Jessica is working and needs to be entertained in between calls.
I thought I would make little tiny gingerbread houses to sit on my coffee cups at Christmas, just like
Not Martha
, but Gregory was watching an x-men cartoon on my computer, so I didn't read the directions on how to make them and rolled out the dough at twice the thickness it should have been. I ended up with chubby disproportionate houses that while not being very pretty, still taste delicious.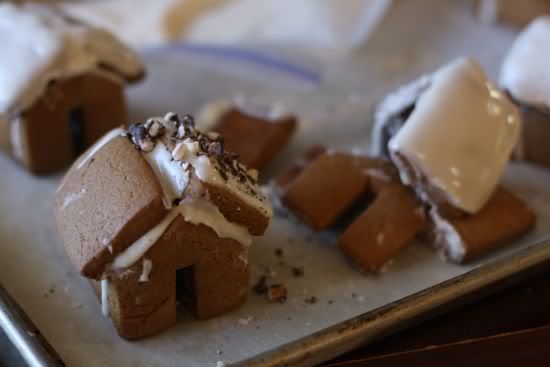 We've been having sub-freezing temperatures and my fountain has been iced over in the morning.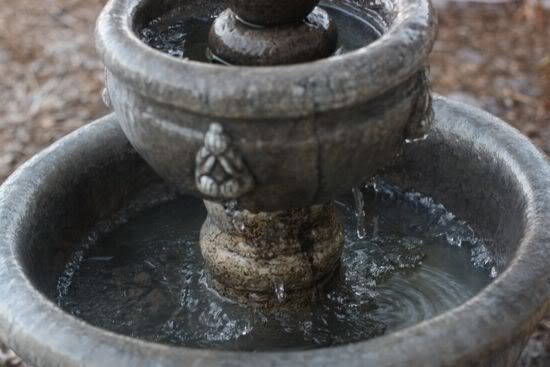 Since I can't color my hair, and all the fragrance and chemical free shampoo products I use are drying out and destroying what little hair I have, I've decided to get a wig. I've never had long hair, so I'm thinking of getting one of these styles. Please feel free to comment.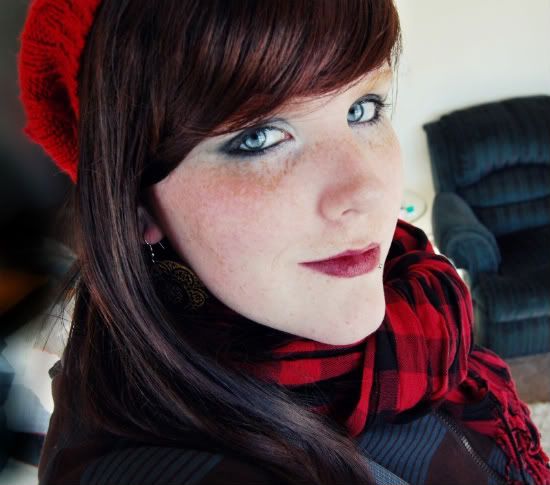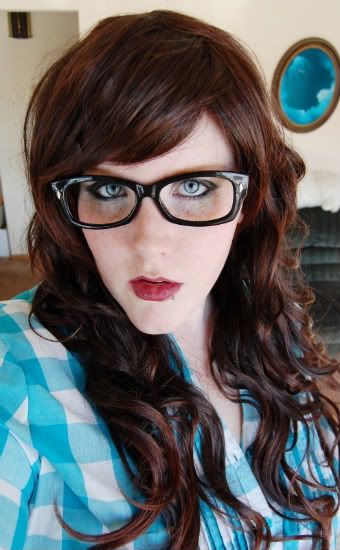 Am I too old for long hair? Will you laugh if you see me in it?
This is a pic from Christmas morning. See Clay? Thats how he looks 80 percent of his waking hours. He is such a sweet and happy little guy.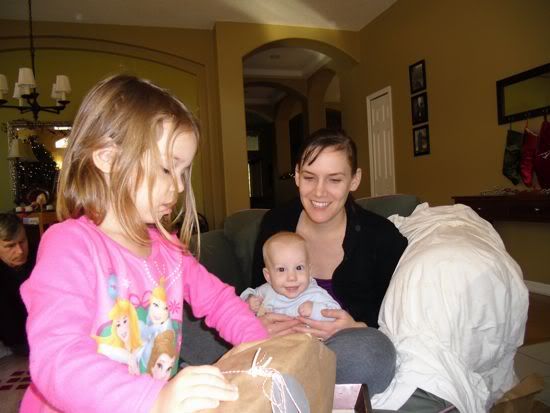 Brewier and I went to the beach Christmas afternoon. It was COLD. And windy. But we bundled up and walked the shoreline picking up shells for Monica and D.