Can't I Just Sit and Read Blogs?
This year has been a hard blogging year; I just haven't felt like putting everything in words. I even missed my 8 year blog birthday back in October. I fall behind in my blogging, then get overwhelmed with everything I've missed writing about and just stop blogging altogether.
Today I'm making Christmas cookies. I may have to give Eva a call and see if she would like to help, she is great company.
Last time she spent the day with me I was thoroughly entertained by her playing and acting out a doll romance. She is SUCH a girl :)
Ken likes brunettes. Only its not really a Ken doll and Eva said I really need a REAL Ken.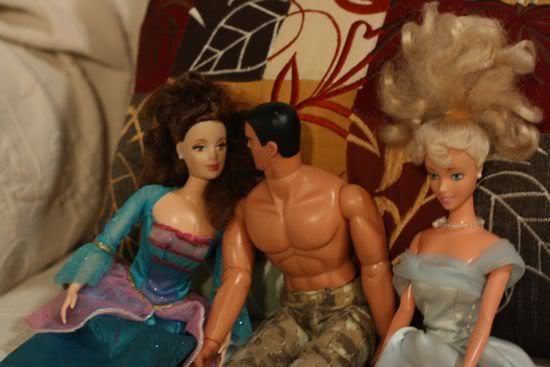 I've done some decorating for Christmas; I was going to throw out my book page wreath, but then started gluing some of the berries I had in my garage sale bin on it. I liked it enough to han it in my family room.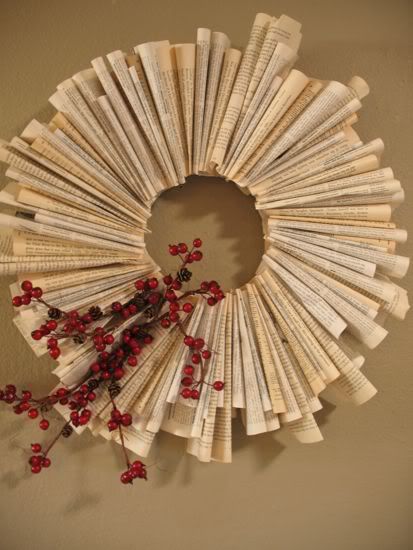 Renee pointed out that my red wreath perfectly frames my coffee and blogs print in the mirror.
And of course, I have my wine bottle tree up; this time in the big front window.