This Can't Be Good.
Last weekend Brewier was watching a football game and he called to me in the kitchen, asking if we had any 3-D glasses. I told him no and asked why and he replied that the game looked weird so it must be in 3-D. Yeah, that or our 15 year old television is about to bite the dust; and since every station looked like this I'll let you draw your own conclusion.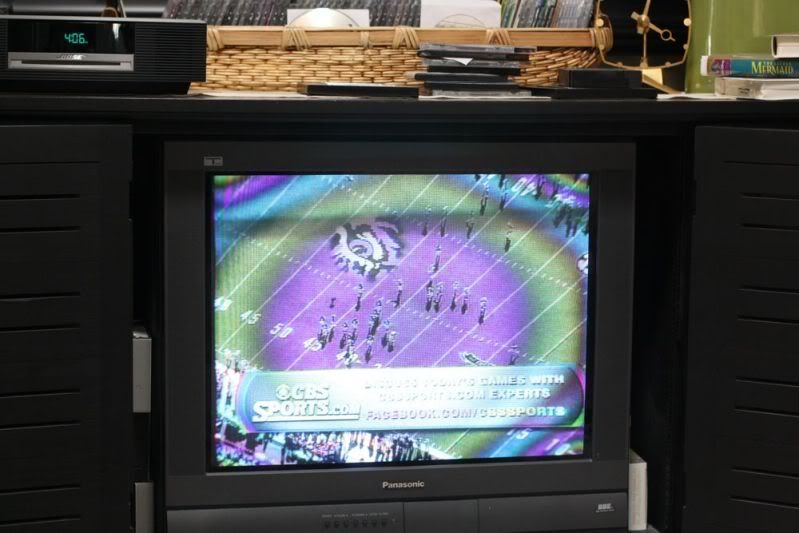 I can't even tell you the last time we bought a tv. This one is at least 2 feet deep and was given to us by my mom when she up graded. I like it because it fits perfectly into this buffet and I can close the doors and make it disappear.
For fun we walked the electronics aisle at Costco looking at new tvs. Do you know they're only an inch thick now?! A-mazing. There is a television that projects in 3-D and you have to have special glasses to wear. Glasses that would get lost, broken and scratched...um, no thanks.
I know one day we will have to replace this dinosaur, but then I'd want to get cable, because it would be a shame to have a fancy schmancy tv that only gets a couple of stations.