Kate.
I never posted these pictures from Kate's visit, and they are too sweet not to share.
She loves to sit and talk to Papa Dick.
Kate spent at least 15 minutes playing in the rain and running up and down my side walk, laughing the whole time.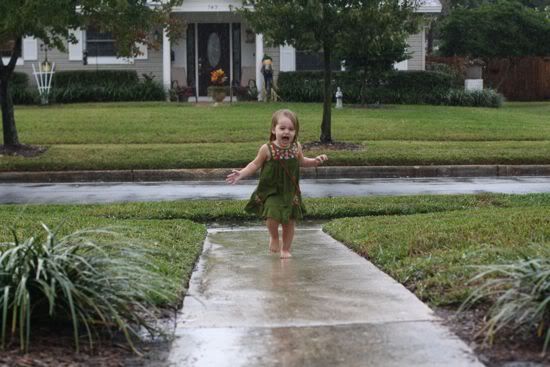 I'm such a grandma.