Monday, Monday.
I spent most of the day cleaning...it had been two weeks. Last Monday Addison was still here so I was going to clean on Tuesday, but then I broke my toe and spent the rest of the week trying not to, "over do it," which I usually tend to do.
So yeah, it was cleaning day.
In the afternoon Sam and Gator came over. I'm doing a character quality class with them on Mondays, and currently we are working on attentiveness. Class usually lasts 5minutes, because thats all the longer I can keep their attention. Seriously. Sam said he would be more attentive if we could work cooking into the lesson, so I had them go pick some limes and had them make limeade to go along with our popcorn.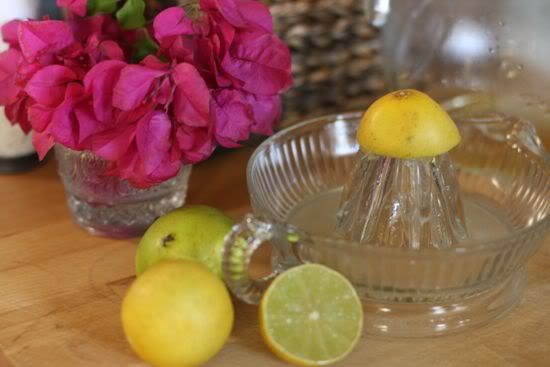 Because I had spent all day cleaning, I made them eat outside in the 95 degree heat. When they were done with their snack my table and chairs were a sticky, popcorny mess.
I wanted to get a good picture of them, but that never goes too well. As soon as I get my camera out they go all silly.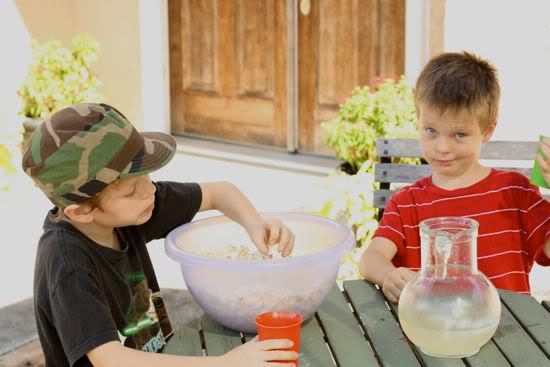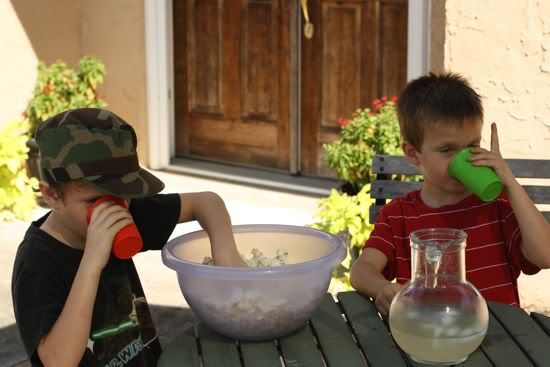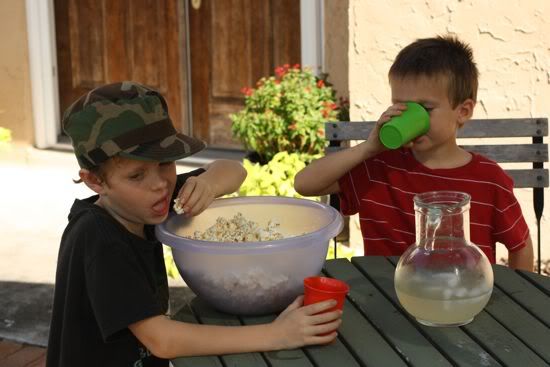 This is as good as it gets.