I'm Ready for Something NewI've had my dining set about 15 years. We found it through the classified ads, (pre Craigslist,) and I loved it at the time.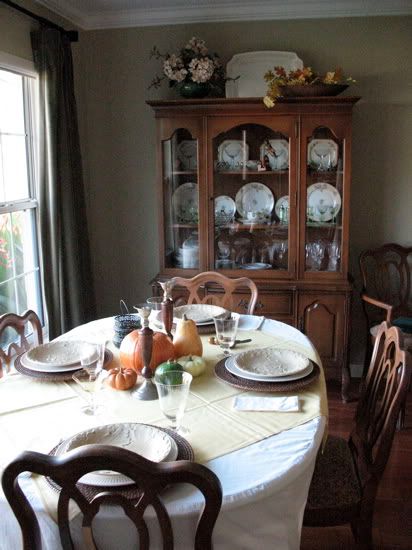 Recently I've started seeing my exact set all over the blogshere sporting various paint jobs and they all look terrific...but I'm really wanting something different, so I've been dream shopping, looking at
dining sets
.

I love the Paula Deen set despite the fact her name is attached to it. There is something about a a round table that is so welcoming, but witah our ever expanding family I need to find something that expands to seat at least 12. What I really like about Dining Rooms Direct is the side bar that allows you to search by style, size, shape, finish, etc. It makes the whole search less overwhelming and I was able to pull up all the rectangular tables in a dark finish, that expanded, making the search for the perfect table so much easier.