I'm Finding it Hard to Leave Ky.
Its lovely to be able to breath and swallow; things that are always a challenge in FL. My insomnia has disappeared too, and I feel so good.
Everyday my mom, Brewier and I go to Goodwill, (its walking distance from her home,) and Brewier has bought 3 jackets, a suit, 2 shirts, a belt, and a tie. They put out new stuff two or three times a day and my mom knows when this happens, so thats how often we are going to the store.
The weather turned cool and I am wearing something I never thought I would, even if it is just around the house.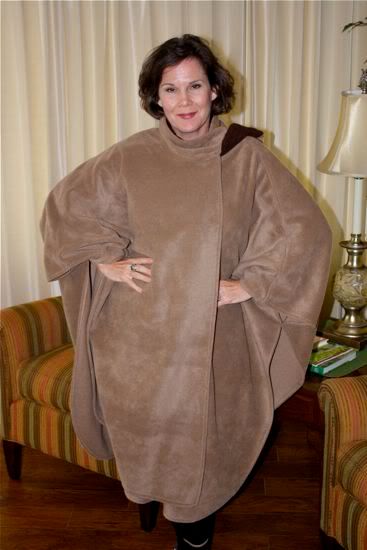 Yes, its a snuggie type thing and I love it. Underneath, I'm still me though.