Really? Do I have to Blog?
Sometimes blogging comes easy. I could write several blog posts and enjoy every minute of it, wishing I had more to say. Then there are times like today when I actually have stuff to blog about and just don't feel like it; but just like I wait anxiously for Jessicas post, she waits for mine so I have to do it.
Yesterday was a fun day. It started with a visit from Debbie, my sister in laws, mother...or my brothers, mother in law; which ever you prefer. We had a really nice visit and I discovered we have a lot in common, including movies and our love of good coffee which she generously provided. I'm already looking forward to our next visit.
Orlando air quality has been pretty crummy lately and I wasn't feeling well because of it so Brewier took me to the beach.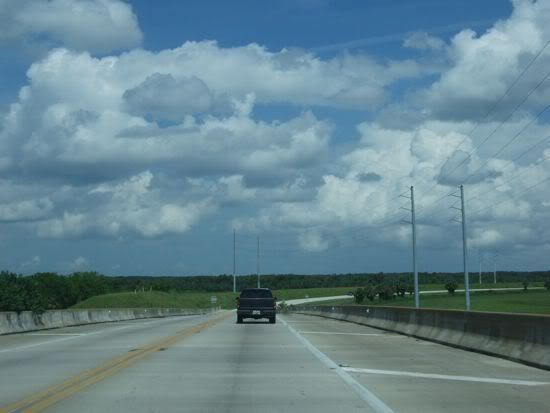 Ahhh, fresh air. I love the beach in September because kids are in school and there are no tourists. It should be like this all the time.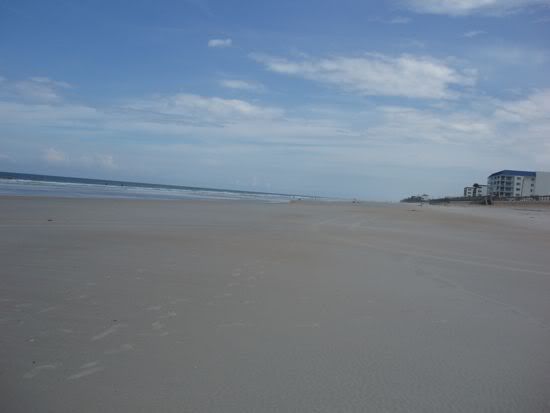 Here is Brewier setting up our umbrella.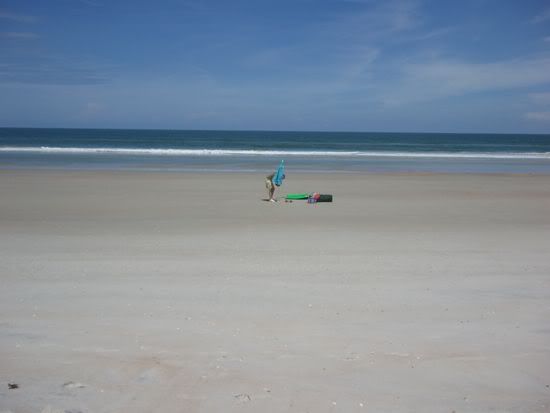 See how happy, (and red,) I am after an hour of boogie boarding. Today I am very, very, very sunburned. Very. Red and white striped like Target's bullseye symbol. I love boogie boarding and consider it worth the burn.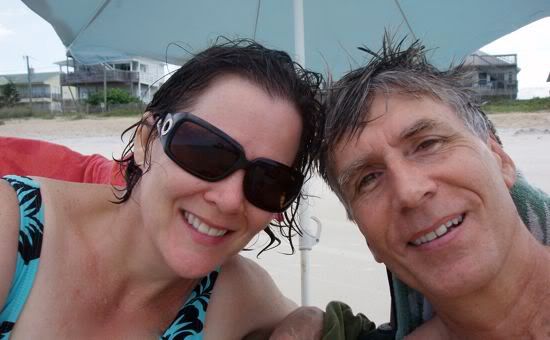 On our way home the rain clouds started moving in.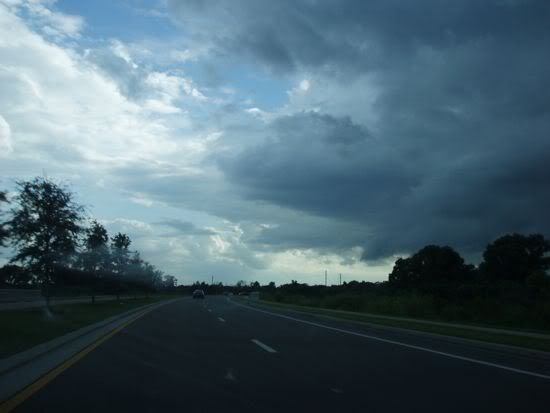 A few minutes after I took that picture it looked like this.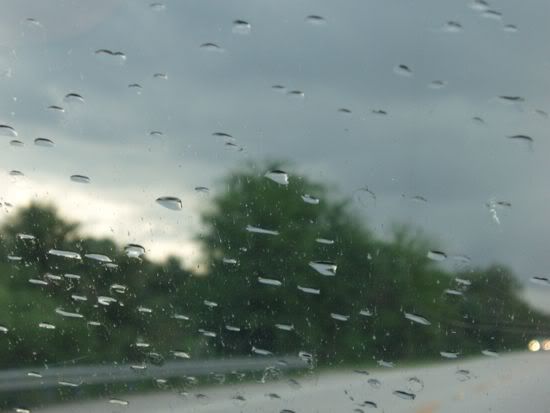 Perfect weather for watching the very last episode of Doc Martin. What ever will we do in the evenings now?