First Day of School.
Since I no longer have kiddos of my own at home, I made my, "First Day of School," blueberry muffins and took them over to Renee's for Eva and Olivia to enjoy. First day of school looks a little different when you homeschool. We spent the morning poolside, enjoying our coffee and muffins, along with the lovely breeze caused by the hurricane in the Atlantic.
Renee and Megan, who drove over and joined us.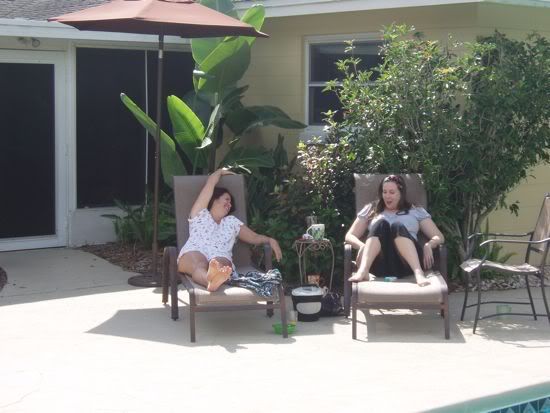 Eva
She showed me her many specialized dives.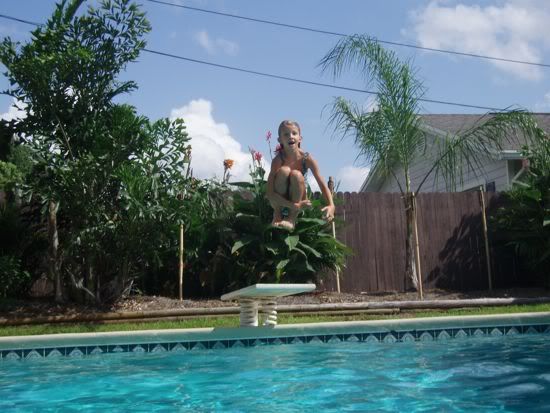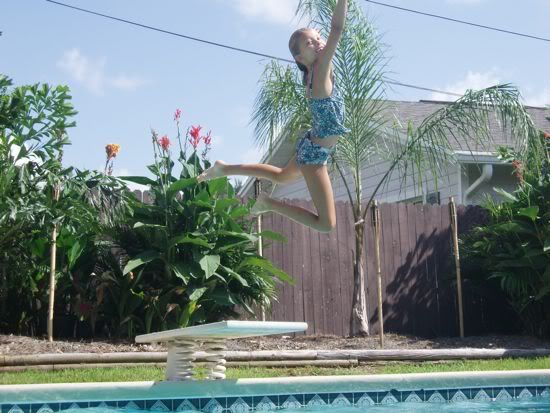 Around lunchtime I went home since there was schooling to do, but once that was done I headed back over to spend some more time with Eva, swimming, playing hide and seek and checkers.
Renee made this lovely snack for us.