A Walk Through the Park.
It was overcast and breezy this morning so Brewier and took advantage of the weather and went downtown to stroll around Lake Eola. There was a class of some sort doing warm ups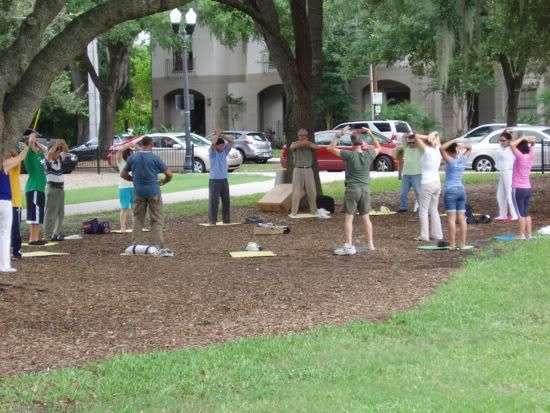 and a book club meeting.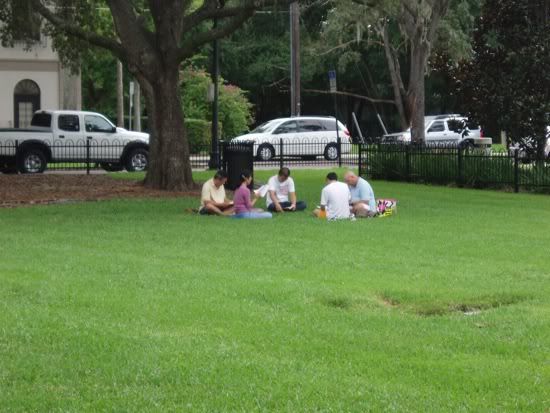 This man didn't have a shirt on but wore the worlds largest hat. It looked MUCH larger in person.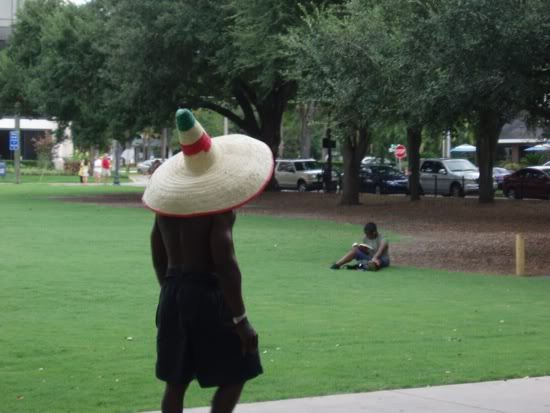 This gentleman was practicing his violin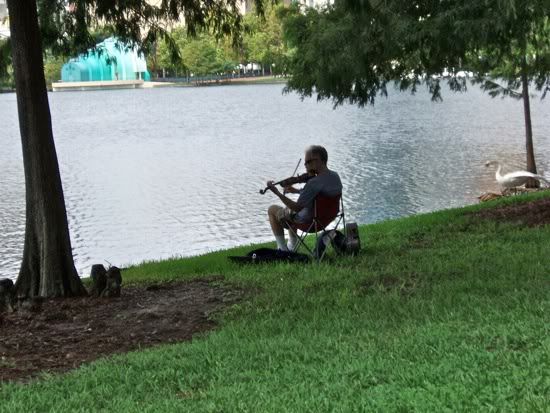 We strolled through the market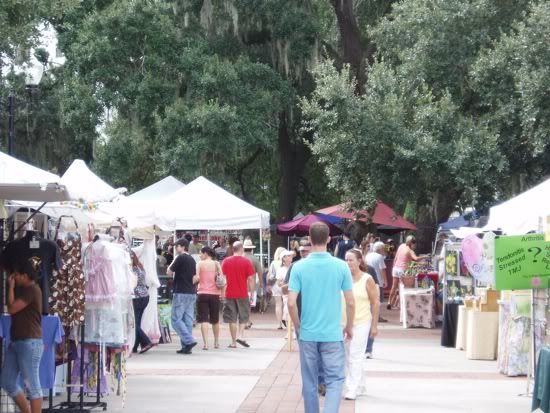 This booth was filled with leather goods right out of the 70's with the same era music playing. I couldn't get away fast enough
See the short grey building in the middle, behind the shiny dome? Thats my favorite building. Its the library.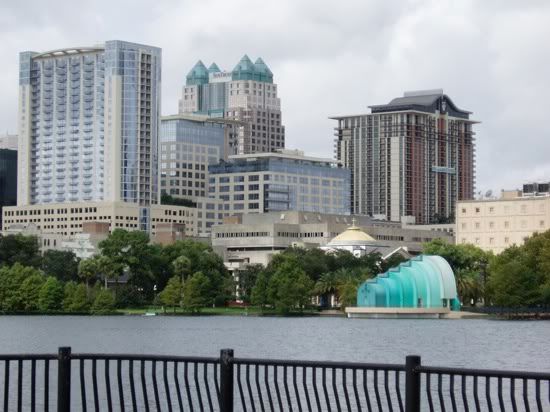 By this time my purse was hurting my shoulder, so my chivalrous husband carried it for me.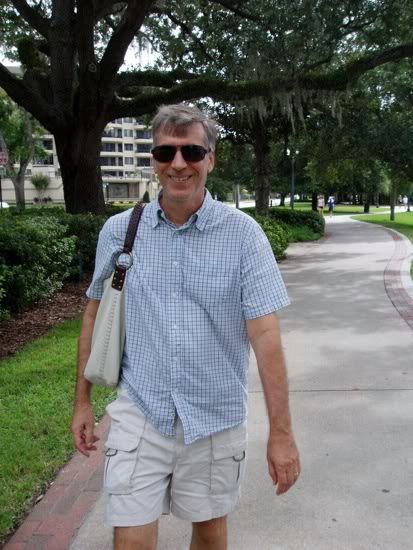 There you go Jessica. Two posts in one day!