I had planned on updating my blog daily last week. I did a Monday post, and even started a Tuesday post:
My Day In Photos.
I had grand plans of documenting my day in photos. I made it until 11:30am.
I had an electrodermal screening appointment with Darlene this morning.
I drove over to Megans and sat at a red light next to this pretty red truck.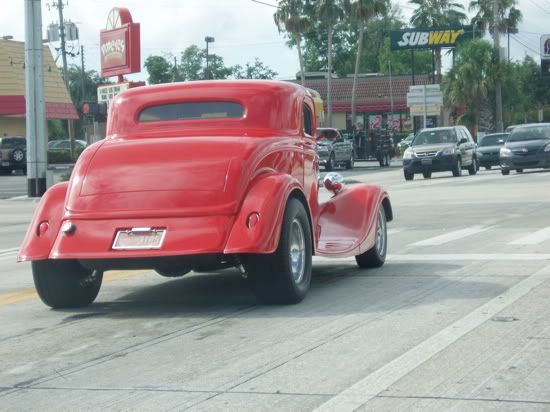 Megan and I went to Blue Bird Bake Shop to get coffee and a birthday cupcake for Renee.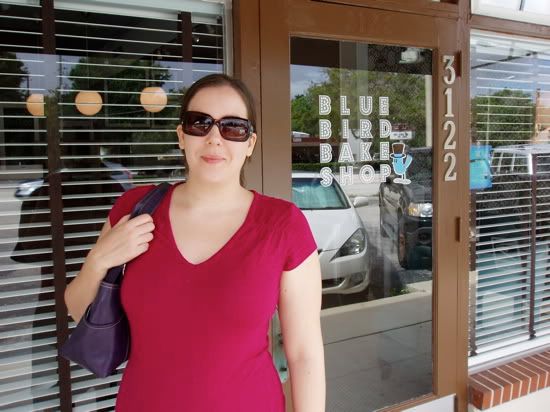 This is Katie; she was really nice.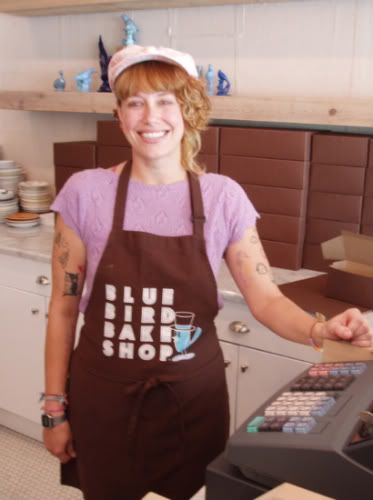 Then as I was leaving the bake shop Addison called, and when she calls she talks a lot, (she's pretty funny too.). She never wants to say goodbye and has learned how to speed dial me on her own, so I might say goodbye and hang up, but a few minutes later she calls back with even more to tell me. This kind of broke my picture taking concentration. I forgot to take a picture of shopping at Publix, of having lunch with Sarah, of Renee with her birthday cupcake, and of my trip to the bank to cash a check for Megan.
Then it was Wednesday. I had planned on going into work but still wasn't feeling well, (yes, I've had this virus 3 weeks now,) so I went in and had an IV instead. I was going to take pictures of that but my arms look like I'm a junkie so I'll spare you.
I spent the rest of the day resting with a stack of library books, tea and toast.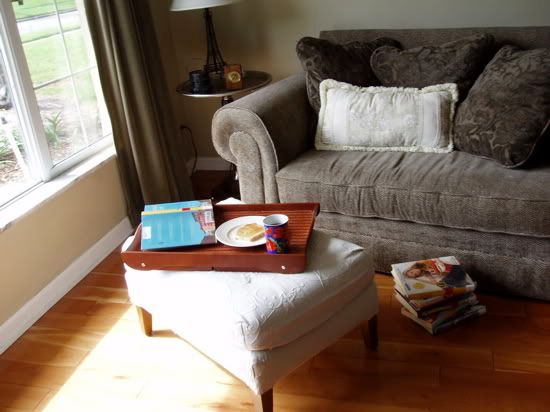 Thursday....despite still feeling sick, Brewier and I headed to the beach. I usually take pictures looking out to the water. Here is one looking at where we sit.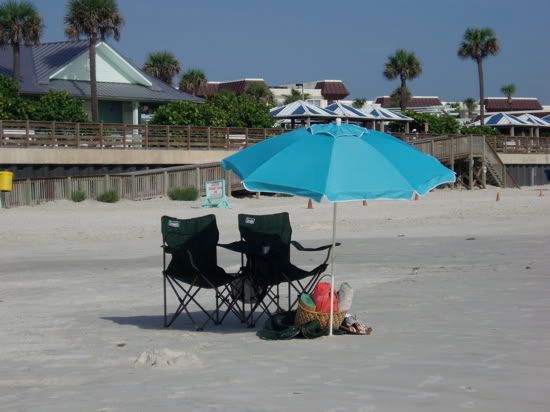 Its nesting season.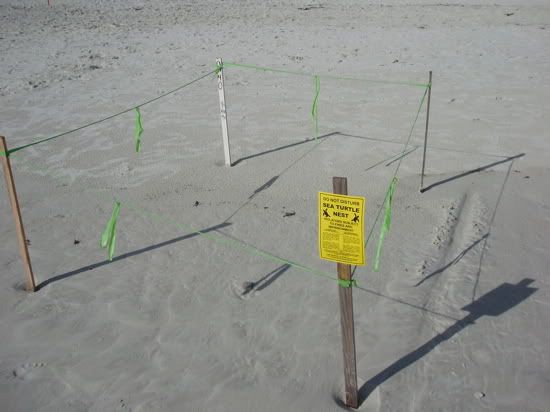 The waves were perfect for boogie boarding and we kind of lost track of time. That's not usually a problem, but I had a 2:00 doctors appointment, and we didn't leave the beach until noon. Yikes. We got home around 1:30 and I took a quick shower, threw on some clothes and was out the door; wet hair and no makeup. But honestly, I look awesome when my face is sunburned and can get away with no makeup. Seriously. If I'm burned, I get more people telling me how great I look, but I know I will be paying for this in ten years. I was able to get to the Dr's office by 2 and am happy to report I now have a primary care physician. I know it doesn't sound like a big deal, but its very hard to find a doctors office I can breath in. This office is entirely fragrance free!
Friday morning we got up really early and headed to Tampa to visit Ray, Jessica and the kids. Unfortunately I don't have very many pictures. As soon as I pull out my camera, I get something like this.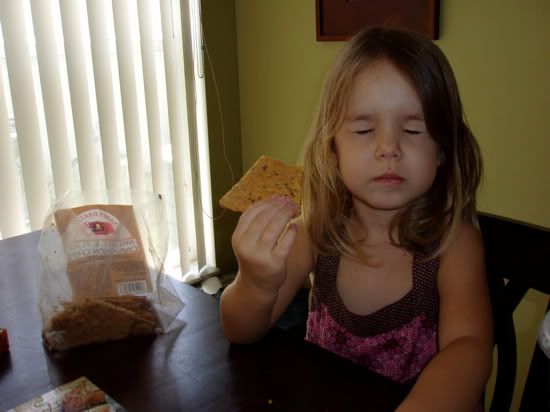 Or blurs of color. We spent the night though I got very little sleep because Addison likes to think of it as our special time together, and that the sofa is plenty big for the both of us.
We got home around 10:30 this morning and most of the day has been spent sitting on the sofa with Megan, watching movies. Even though our house is lovely and cool, (thanks to the 3 pounds of freon we had put in the ac this week,) its so hot outside that I don't feel like doing anything. Except maybe going back to the beach to boogie board.