Could I Really Live Somewhere Without a Beach?
As much as I grumble about Florida....well not so much Florida as Orlando; and dream about living somewhere with seasons, I'm not sure I could give up the beach. In fact I'm thinking we need to move to the beach.
Yesterday I had a dentist appointment to re-cement a crown that had come loose over the weekend. My dentist is in Clearwater, 2 hours from home so a visit to him always turns into a day trip.
This is my favorite part of the drive to Clearwater; the ten mile *causeway/bridge. I love all the bridges and water.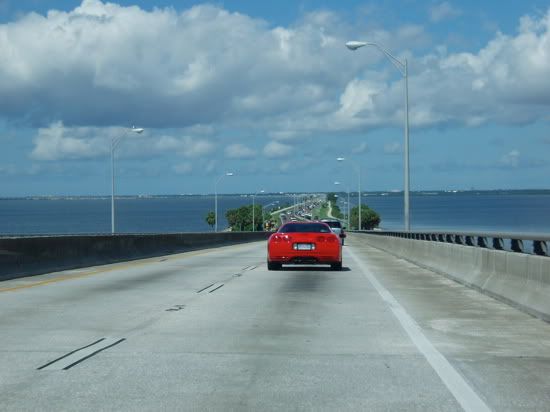 It's a real Sophies choice for me when we are at the dentist's just one bridge away from the beach. Go see my grandchildren or swim? Yesterday the water won.
Crossing the bridge to Clearwater Beach.
We're not fans of crowded touristy beaches, (or anything touristy and crowded for that matter,) so we drove past Clearwater Beach and headed south to Sand Key. The water was really warm, 90+ degrees, and I didn't see any signs of oil.
Brewier likes the gulf waters because he can easily float in them.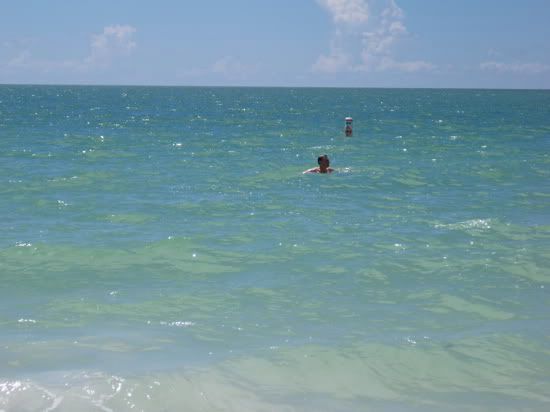 I bravely took my non waterproof camera out into the water so I could photograph the beach. Gorgeous.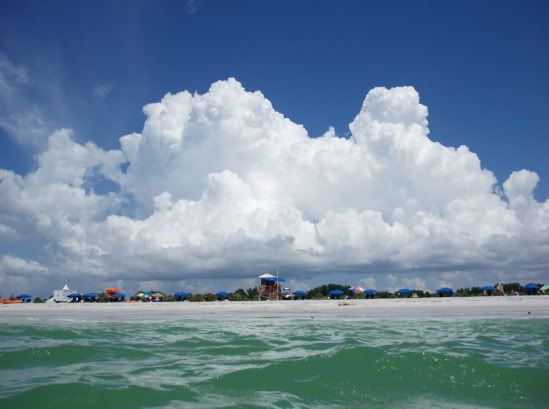 *Just so you know, there are lots of big long bridges going over water in Florida, you can't go anywhere without crossing them. If you are afraid of bridges or water, don't go to the beach. (I'm really sorry Terri, I didn't know about your bridge phobia.)