Think About It.
Because I can no longer go to church, Sunday morning has turned into, "Lets go for a ride," morning. Sometimes we stop at the outdoor market down at Lake Eola, occasionally we come across a garage sale, but often its just driving around looking at houses. I needed to drop of some books at the library this past Sunday so we ended up cruising around downtown....then crossed the railroad tracks to the
other
side of downtown. I took a picture of this sign as we were sitting at a stop light, (with the doors locked.)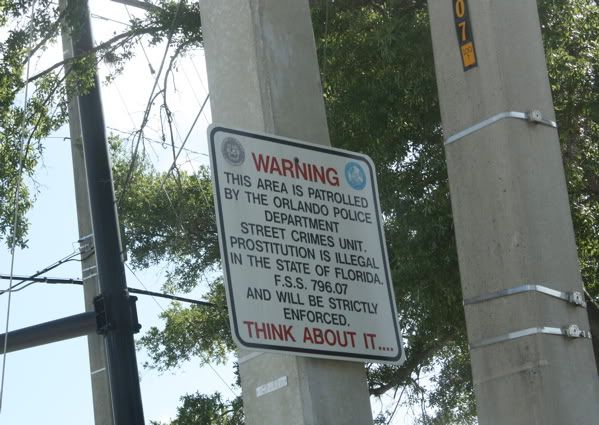 Kind of says it all. The, "Think about it," had me belly laughing. "Hmmm, should I or shouldn't I?"