Sarahs House.
I've been fortunate enough to get to spend time with Sarah for the past two weekends. Last weekend Sarah and I along with Megan had a slumber party. We watched,"Lost in Austen," drank coffee and ate loads of cinnamon toast. The highlight for Megan was found in this basket.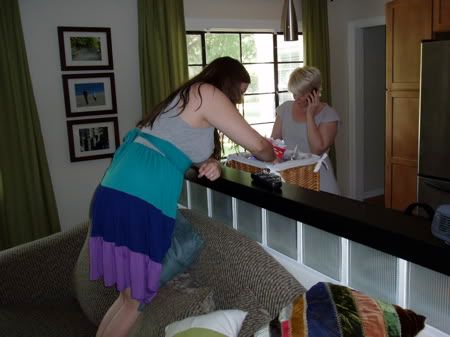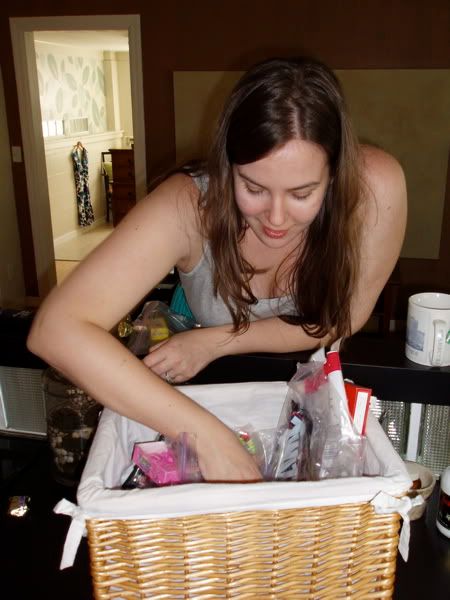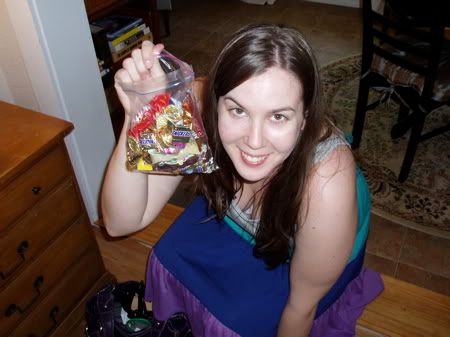 She is still like a little kid when she sees candy.
As promised, here is a pic of what is in Sarahs fridge.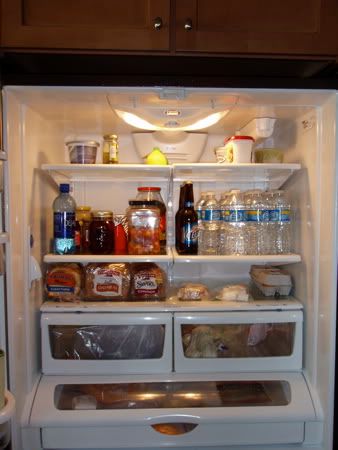 Yesterday I arrived at Sarahs around 8am. We spent a good part of the morning playing with and shopping online for, makeup. Then we did a little clothes trading, because despite the fact we are built completely different from one another, we can still swap a good many things. After trying on clothes we were inspired to head out to H&M and Marshalls, where Sarah found these *fabulous* shoes for me. We both laughed at them and couldn't imagine who would ever buy them. Then I tried them on and decided, I was that kind of person, because they actually didn't look too bad.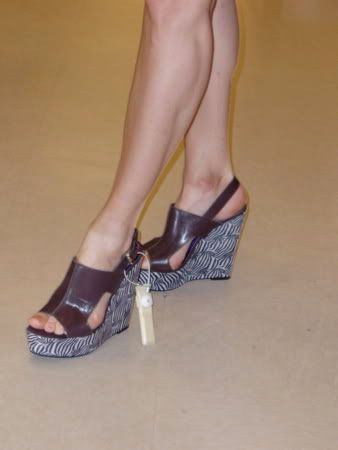 After picking up some lunch at Steak and Shake, (Yes, I was living life on the edge,both shopping and eating restaurant food,) we headed back to Sarahs and spent the rest of the day watching movies and enjoying the afternoon rain. A perfect Memorial Day.