Party Planning.
I have wanted to have a fourth of July party for years, but have lacked the energy and health to do so. I've been feeling pretty good this past week and have started preparations for the holiday weekend. Jessica, Ray and all
three
of their children will be here as well as Megan and Matthew. I've started making some decorations: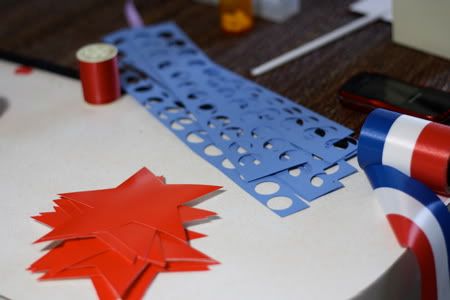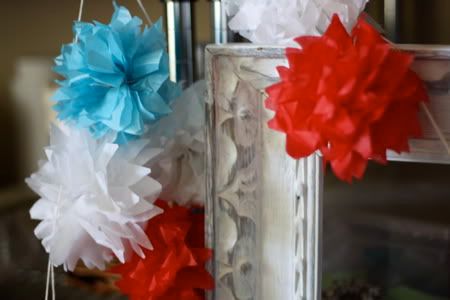 As well as some sugar cookies that will be decorated later.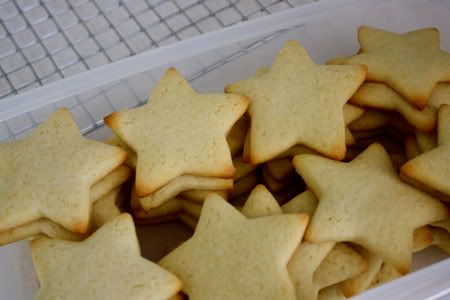 Brewier and I spent yesterday running errands and buying plants to replace our freeze damaged, (dead,) ones. We even bought a grouping of three palm trees to replace the ones that froze a year and a half ago.
I was trying to take a photo of the garland I made. It didn't turn out so well but you can see our new palms out the window.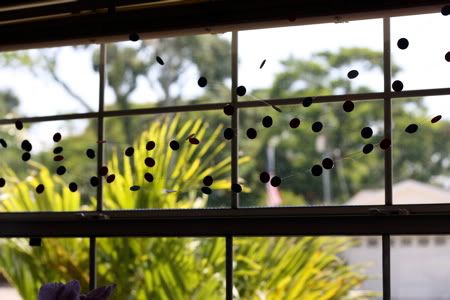 These our some of the plants we bought. This was actually taken on our second trip to Lucas nursery yesterday. We also made two trips to Big Lots, where we bought and then returned a patio umbrella, a trip to Walmart, one to Lowes and a refueling stop at Del Taco.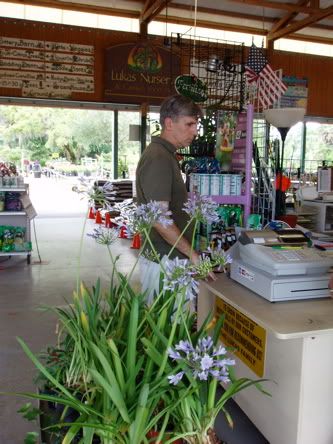 I love that place and can eat there and not get sick. Go figure.
We saw this car in traffic and I got the biggest laugh from its bumper sticker. My mom tells me she is dyslexic, only she says it, "Dys sex lic." No, she wasn't trying to be funny, she really says it that way :)