Its Just Like Hogwarts!
Brewier and I were riding around the area of our old neighborhood and saw this new house being built. From a distance I made fun of it, because it is huge and looks like a castle, which is kind of out of place in a tropical swamp like setting. But then we got closer, and I kind of like it. It really deserves to be in a mountain setting though.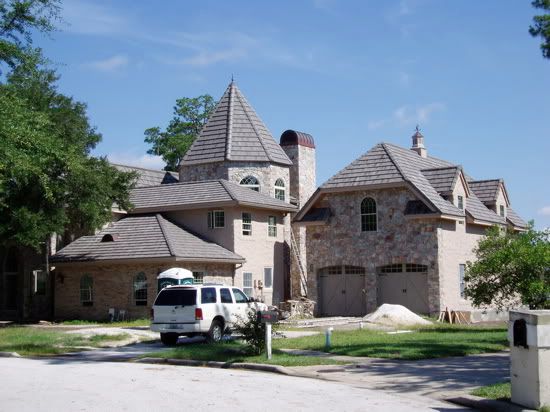 And in case we aren't Facebook friends, I have a new grandson! Jessica gave birth to Raymond Clay Herbert III this morning!