Time for a New Sofa?
While perfect in size and still very comfortable, our 22 year old, hand me down sofa is in sad shape. The original upholstery is thread bare, so for the past 12 years I've been buying slipcovers. The last slip cover I bought was from Pottery Barn, 6 years ago. I thought it was still in pretty good shape until the other morning when I sat down to drink my coffee.
What is that?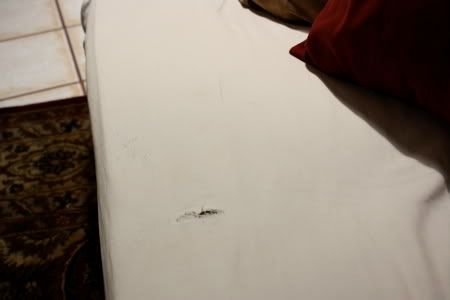 Its a giant tear in the fabric! As I took a closer look I noticed that the cover is getting quite worn in places and is in need of replacement.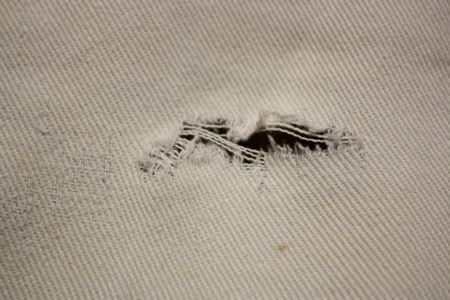 Of course searching the web for slipcovers isn't nearly as fun as looking at new sofas. I started my search looking at
sectional sofas
and found this
slipcovered
one that I like a lot, but then realized I probably don't have room for a big sectional, especially if my plan to downsize happens.
So I started looking for sleeper sofa because I figure if I don't have a guest room, I'll need one. I really liked the looks of this one, (yes, I have a thing for white sofas.)
The thing is, this is the same style as the sofa a currently have. I need help! Any ideas? Feel free to look around at
sofas and chairs
and give me some suggestions, I'd love some input!
While looking at sofas, I wandered into the chair section of CSN's site. I LOVE
this chair
. I want this chair...two would be even better:)