Mothers Day.
It should came as no surprise that Brewier and I went to the beach. We left early and got there at 8:30. Its so nice to have the beach to ourselves. I had brought a long sleeve shirt to wear as sun protection, but ended up wearing it to keep warm. Despite the 80 degree temp, there was a cool wind blowing. I didn't realize just how strong a wind it was until after walking for 40 minutes, we turned around to go back and had to walk into the wind. It wore us out. By 10:30 we were hungry and ready to leave.
Thats me.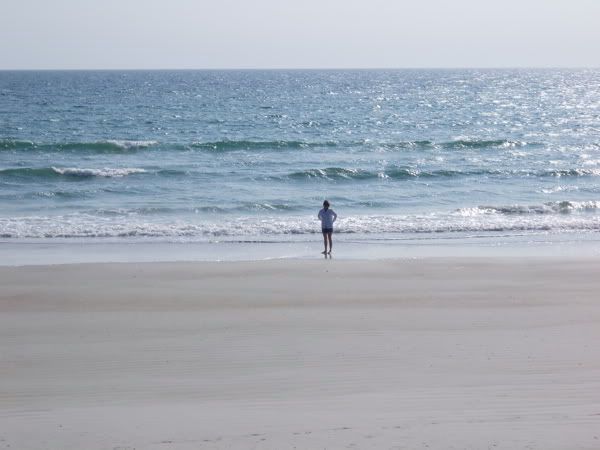 We found this house very intriguing. It was empty as so many of the homes are, because they are vacation rentals.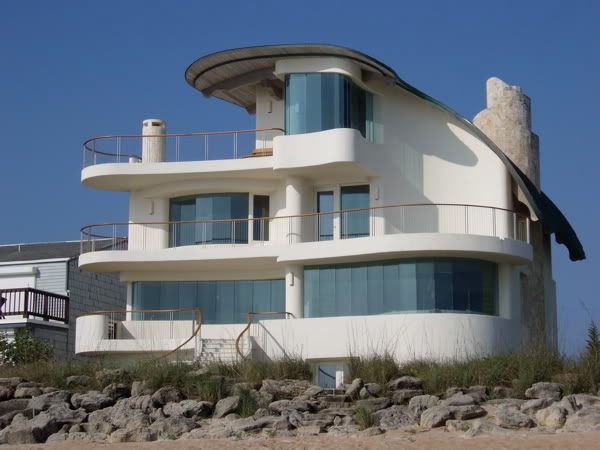 We loved all the windows, and can you believe, 3 decks! There appeared to be an outdoor kitchen on the top deck along with an outdoor fire place. While its not my style architecturally, I think I could force myself to live there.
We went to Publix and got subs and took the to a downtown park to eat. At the park is the foundation to an old mansion.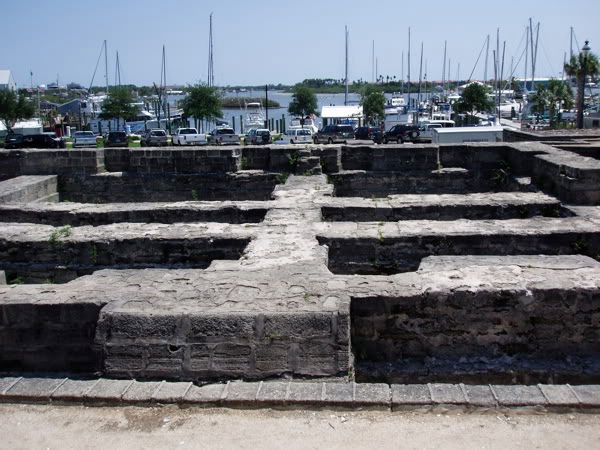 It doesn't look deep, but its a 7-8 foot drop.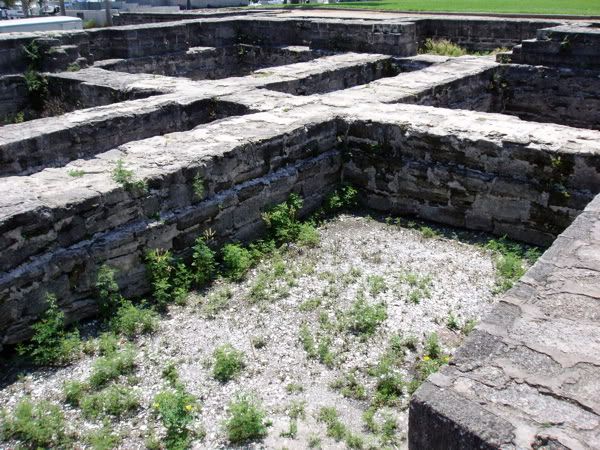 After the park we drove through Deland and on to Orange City for a stop at Blue Springs park. Apparently we weren't the only ones to do that, as the park was full and there was a line of cars waiting to get in.
We decided to head to Sanford and I gave Sarah a call. She and John were at Johns parents house, so we stopped by and crashed their party. We sat outside in the beautiful weather and ate chips and salsa. I'd say that was my favorite part of the day.