What's in Your Wallet Handbag?
Jane,
another dear blog friend, (she's a cool Canadian,) who I hope to meet one day tagged me with a,"Whats in your handbag meme."
(She tagged Jessica and Megan too.) You have to take a picture of everything you carry...not editing for the photo. Before you look at my pics I'm tagging
Monica
and
Rachel.
Now unlike some people who return the designer handbag there husband buys them..you know who you are, I love my handbags and they're very important to me, as are shoes. I only buy leather and a designer name isn't as important to me as quality and good design. I've seen some very ugly and shoddy bags that cost a fortune simply because they have a designers name attached.
This is my most recent handbag purchase. Its the largest I've ever had.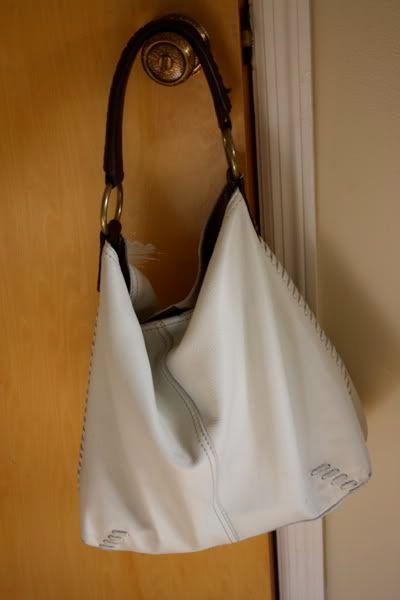 I love the thick leather handle and the details in the trim.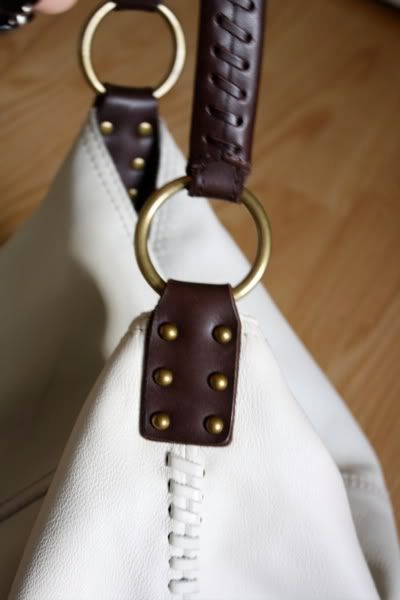 And this is all the crap I carry in it. Yes, I said crap.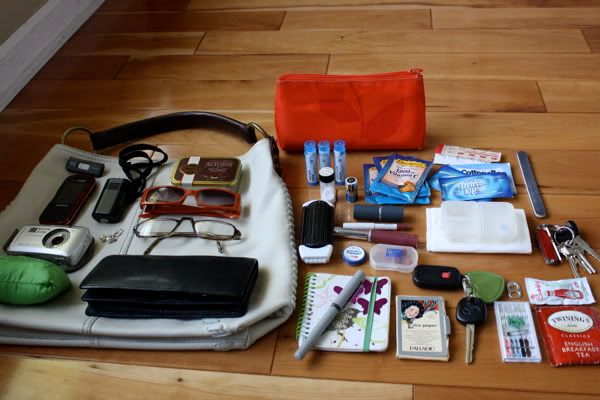 A memory stick, my phone, an ionizer, my junky camera, a shopping bag, pearl earrings, an altoid tin full of pistachios, sun glasses, Brewiers old reading glasses because I don't have any but desperately need them, My $1 yard sale wallet.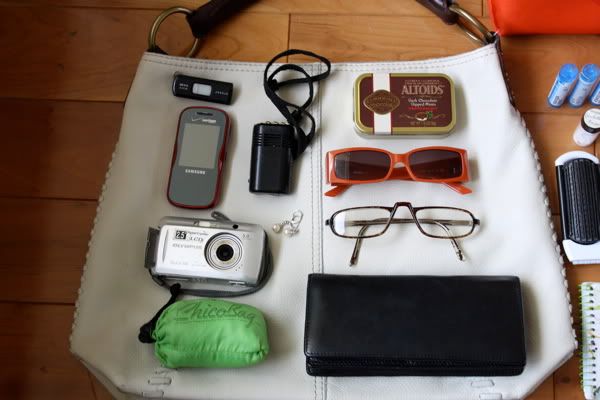 Yes, there is more.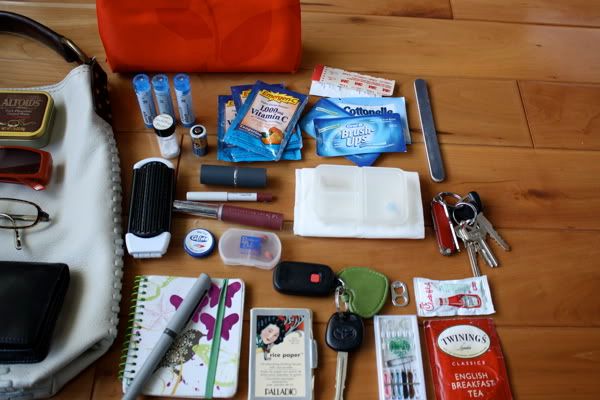 The orange cosmetic bag holds most everything else. A collapsible brush, floss, a lipstick lip pencil and lip gloss, advil rice paper face powder, 3 homeopathic remedies, emegen-c, a bandaid, wipes and brushups, an emery board, tissues, keys to Brewiers car a tea bag, ketchup sewing kit and a can tab. I usually have several can tabs floating around in my purse since I save them to make things.
I also carry a note pad , pen and key ring with a key to my car.
Lately I've been throwing this in my bag whenever I go anywhere.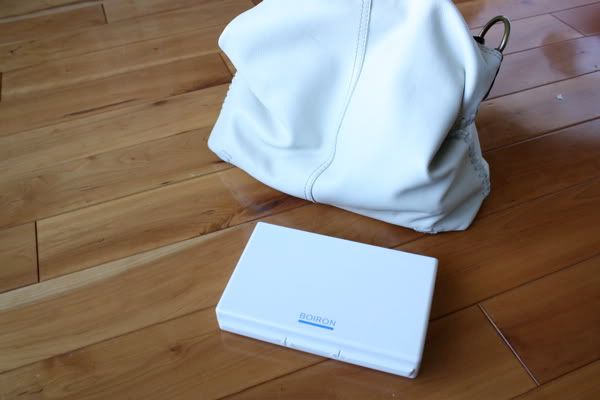 Its my travel remedy kit.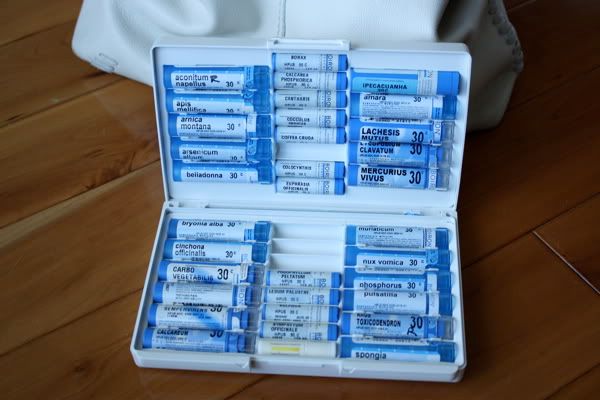 For travel size it sure takes up a lot of room.