Random Fact.
Though I live in a four bedroom house, only the smallest of those rooms is being used as a bedroom. The master bedroom has become a storage room that now by both mine and Sarahs admission is
creepy
.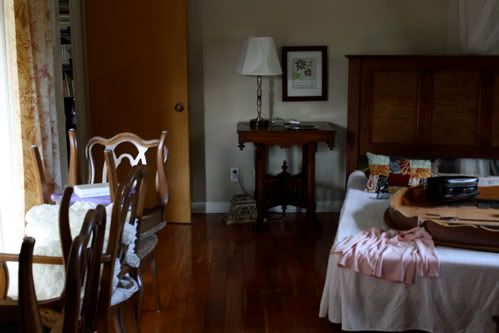 Megans old bedroom is now my craft room/yard sale dumping ground.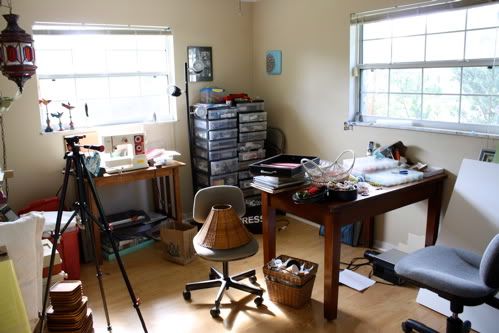 The third bedroom is what we call our weight room, though in actuality, it is primary used to drip dry clothes and iron in.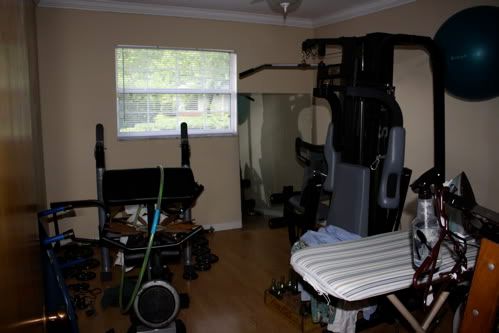 I'm getting depressed just looking at these photos.
The fourth and smallest bedroom is Brewiers room. It's cozy.But the bed wasn't made...so I didn't take a picture, but even it doesn't have window treatments :(
Changes need to be made.