Maybe I Can Blame It On Sleep Deprivation.
Why? Why do I wake up every night at 4am? 4-5 hours of sleep is not enough! That is why I'm blaming sleep deprivation on the state of my family room wall. It started out when one of my pictures fell off the wall and broke in the middle of the night.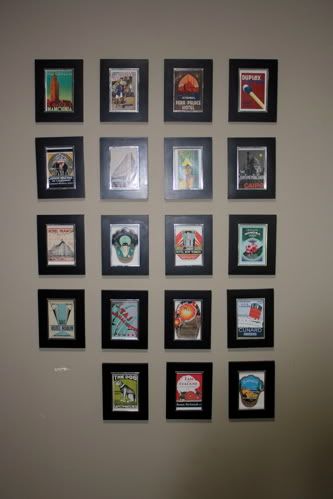 Now I have spare frames, but I want so badly to change the look of this room. What I'd really love to be able to do is repaint. Its been this color for EIGHT YEARS. Thats like 50 years in Tricia time. Back when I was normal...at least more normal that now, I used to redecorate and change the color of my walls every year or so. I love to paint.* Sigh.* (Yeah, so I've been very melancholy this week, remembering the the first half of the '90's when life was golden, but back to the wall of shame.)
So the picture fell of and despite having a replacement frame I decided the only way to change the look of my room was to take the plunge and remove all the pictures. This is a more drastic decision than it sounds because the frames were held in place with sticky backed velcro that I stuck and staple gunned to the wall.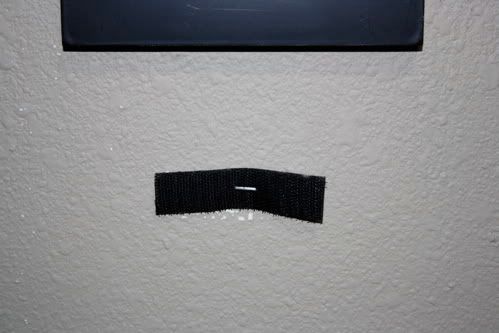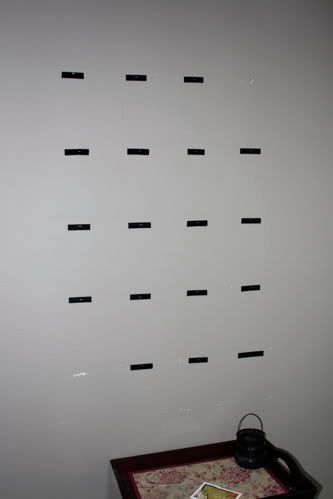 After removing the staples and velcro, along with paint and some drywall, I'm left with a wall that looks like this.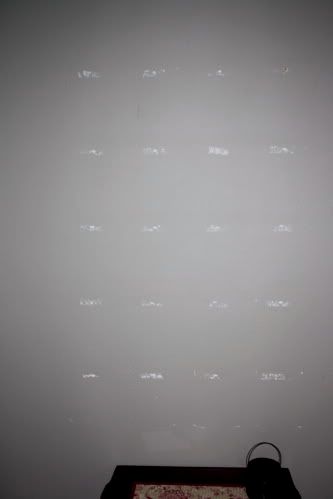 And it has looked like this for two weeks now, mocking me and making me sad. I just might have to get more velcro and stick the same old frames back up again.