An Invisible Clock and Leopard Shoes.
There is an antique store in Madison IN called The Lumber Mill, that I have been visiting for over ten years, probably more like fifteen. In the basement of this shop is a booth that doesn't seem to have much of a turnover and looks very neglected by its owner, but has had an item that I have longed for since my first visit; an invisible clock. Every time we go to this shop my heart starts to race as I make a beeline to see if the clock is still there, I love it so, and am always afraid it will have sold. The
Jefferson Golden Secret,
is the clocks official name probably because it is gold plated, but I've always called it the invisible clock and think it is a more apt description.
This is what the clock looks like.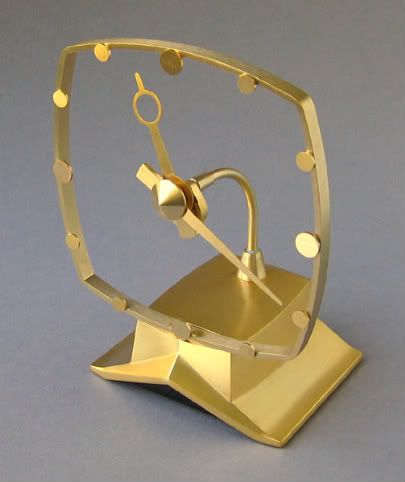 And this is what it looks like sitting in my house...until I find a better place for it.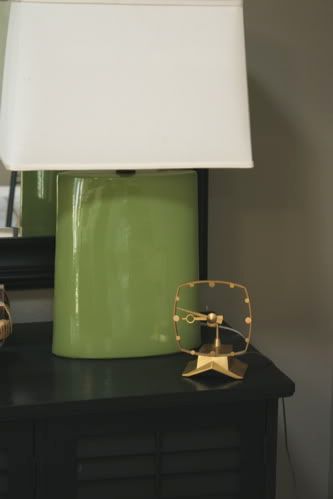 While Brewier was visiting his mom last week, he made a trip to the Lumber Mill and bought the clock for me! I was so surprised and happy when he gave it to me! I know its just a thing, but this thing gives me great pleasure, just as leopard shoes do.
Well, anything leopard actually.
I have loved leopard for as long as I can remember. As a four year old I had a piece of faux leopard fur that was about two inches wide and two feet long. It was my head band, my belt and one time I even tied it around my chest as a bikini top. I thought I was so chic. Yes, even at four I was aware of fashion. My plan is to instill a love of leopard to my granddaughters, so when I saw these shoes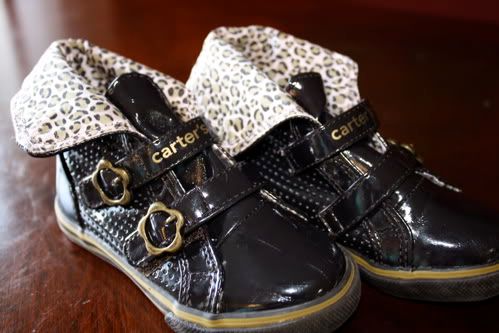 and this jacket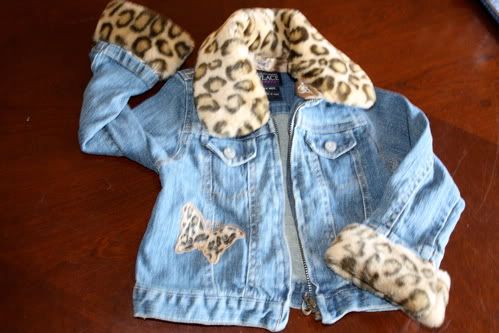 while we were out at garage sales Saturday, I knew Kate had to have them. Especially at the bargain price of fifty cents each.
I would wear these shoes, were they my size. They're so steampunk!