A Rain Event.
Thats what the weather forecasters on tv are calling our two days of grey skies and never ending rain. An event. How silly; its rain, not a party. I'm seriously loving this weather. I'm sure I'd get tired of it eventually, but so far this winter its been great. Tuesday was gorgeous sunny and 80 degrees. It was also thick with pollen causing me to have a 20 minute sneezing fit after I had ventured outside to take these pictures of Gator. He came for a visit and whenever he's here he wants to play with my leather bull whip. Since everything in the back yard is dead, I told him he could whip anything he wanted. He decided to try and knock down the palm berries so he could take them home and plant them.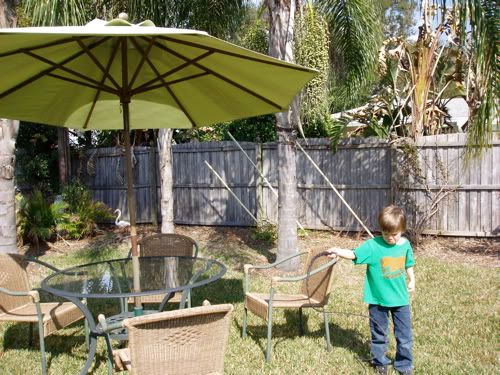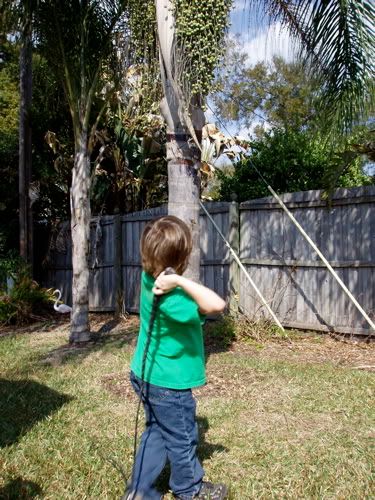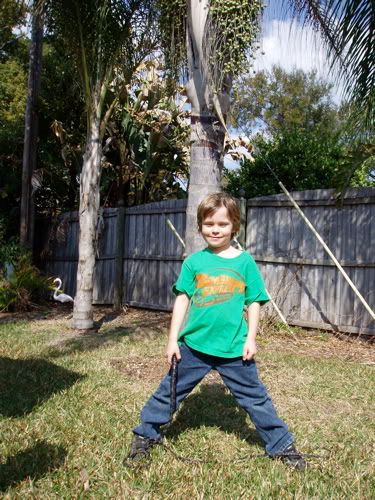 (Mom, doesn't he look like Keith in this picture?1)
I've been car-less this week, with my car in the shop, which is bad since I'm long over due for a trip to the grocery store. I used the last of my sugar to make an amazingly creamy batch of black walnut fudge and thats what I've been living on for two days....well, that and bacon. I'm totally serious....and that's probably why I'm not feeling so great today. Brewier went out to get me coffee this morning and came back with some bananas and lunch meat so that should improve my diet today.