Isaac.
The name means, "He will laugh," and there couldn't be a better name for this smiling laughing little guy.....unless his name was Honey, because he is sweet like that, but seeing how that could cause psychological damage in a boy, Isaac was a good choice.
Here is laughing and dancing in the kitchen.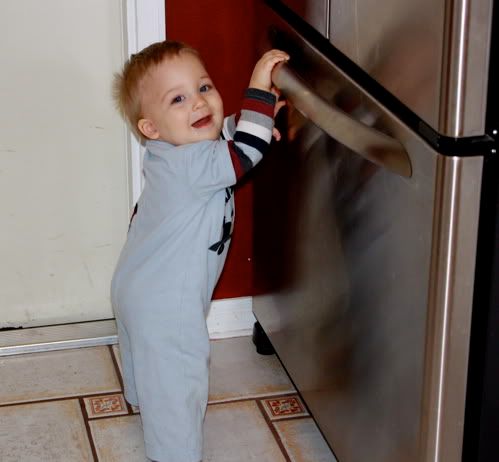 Laughing and flirting with my neighbor Eileen, (who brought me over some Irish soda bread!)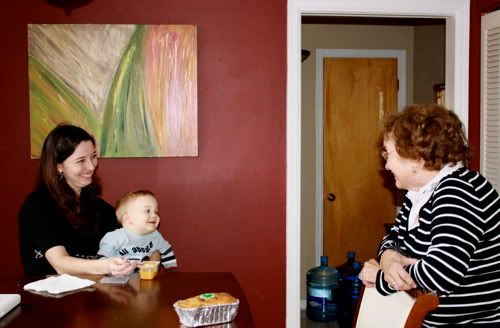 And laughing and making faces as he crawls around the house.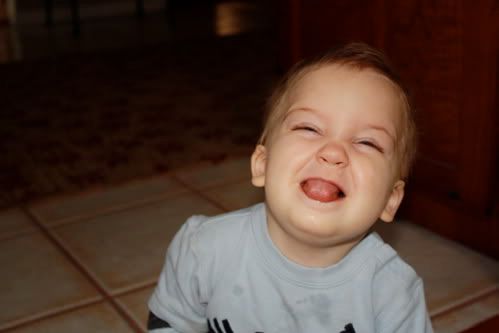 But after being chased for an hour by the paparazzi, he was so over being photographed.