How About...My Fingers Have Been Too Cold To Type?
I took a screen shot of my weather widget Saturday. See that? It's rain mixed with snow! And it never got above 33. I spent the day bundled up sitting in front of my space heater. Come to think of it, that's how I've spent the past week.
But I haven't been entirely idle. I went through my old magazines and using my heart paper punch made a whole bunch of hearts, which I sewed together to make a valentine heart garland.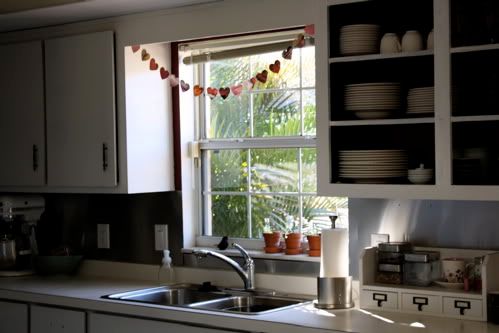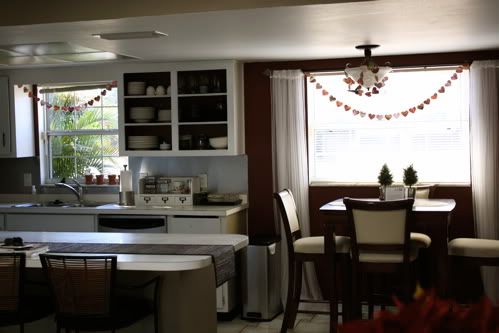 I've been reading through this pretty book looking for new recipes.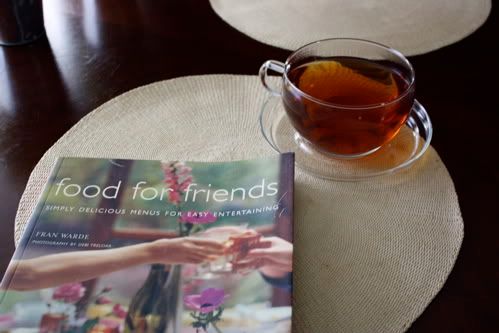 Sarah was here for a weekend long slumber party. We spent all of Sunday afternoon watching movies. I knew she would appreciate my new entertaining area.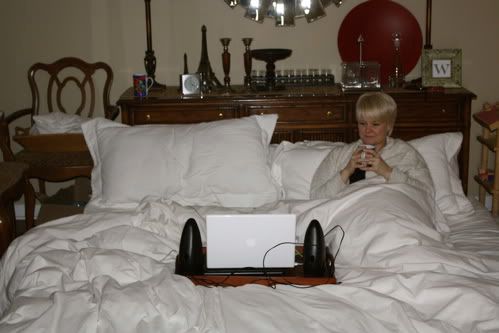 I've been meaning to post a picture of this birthday card from my blog friend Jane. Nope, I've never met her and yet she knew the perfect card to send!