The Craft Room
I'm never in it. Its basically a giant closet where I store all my supplies, many of them that I just need to get rid of.I have waaaay to much stuff. I'd like to make it into a studio/guest room and have been thinking of inexpensive ways to do that. I think I'd like to get a couple of metal shelves, and use them for unified storage, and whatever doesn't fit on the shelves goes. See how nice they can look.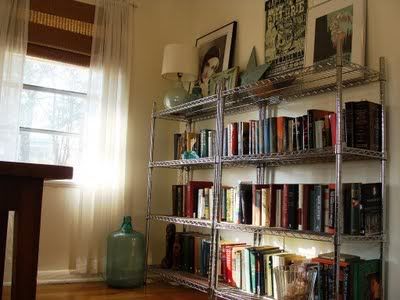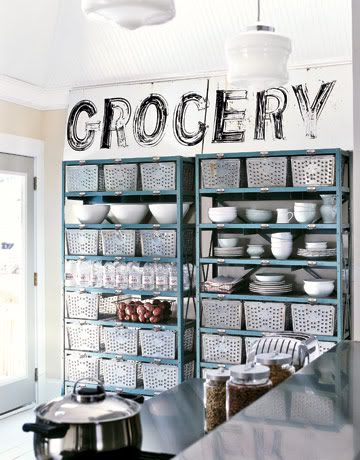 Then I'd like to set up a bed that looks like this. I love those colors.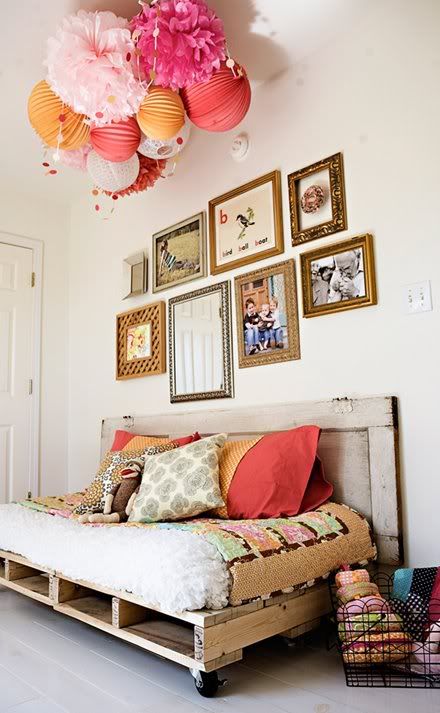 And of course, curtains and a new wall color would be a must.
Hey, a girl can dream.