Christmas was Weird.
Brewier and I drove over to Tampa on my birthday to see Jessica, Ray and the girls. I knew they had been sick, but Jess said they were feeling better. They relapsed. This picture of sweet Kate says it all.




Poor thing.
Addison was feeling better physically, but emotionally is a wreck. Jessica works her job at Hilton, teaches piano lessons in the afternoons and then does everything it takes to run a house and family...this could be why despite being 4 months pregnant, she hasn't gained any weight. Oh..and they are still with out a car. All this has left little Addison feeling a bit angry and unstable.
So ..yeah..no photos taken at Jess's and all of our festive plans kind of went down the drain.
Christmas eve evening Brewier and I arrived home from Tampa. No family, no kids, no friends. It was S. A. D. Brewier drove me around Winter Park to look at lights and that helped some, but I really miss people.
Christmas morning I made Brewier and I baked apple pancake and bacon.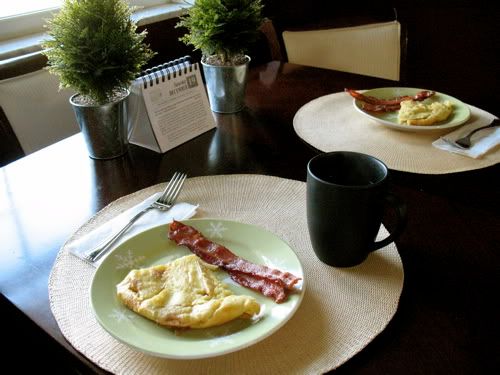 Yep, just the two of us until Megan and Matthew came over and we opened gifts. Here is Meg in her new dress from Jessica and her raspberry beret, from me.
I saw it at a garage sale and started jumping up and down with excitement. Its so 1985! (the year Meg was born and the year Prince sang "Raspberry Beret.) I always told Meg if I found one I was buying it for her.


Matthew wore a suit for Christmas which I thought was kind of cool. I remember as a kid, dressing up for Christmas.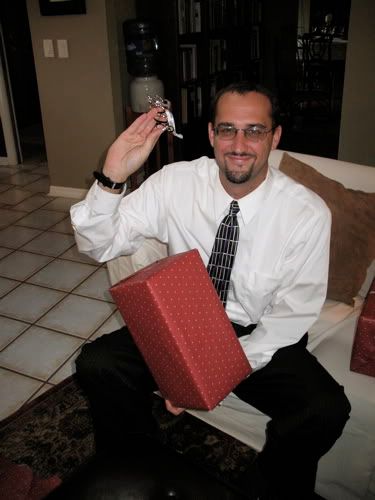 Brewier totally surprised me with my present. A Canon Digital Rebel!!! I kept saying over and over, "I can't believe it!" I'm still saying it.
And for my birthday...he gave me the chrome shelves I had blogged about wanting for my craft room.
And what awesome gift did I give my beloved, you ask.
Underwear and a shirt.
I rock.