Auntie Em, Toto, Its a Twister!
Looks that way, doesn't it?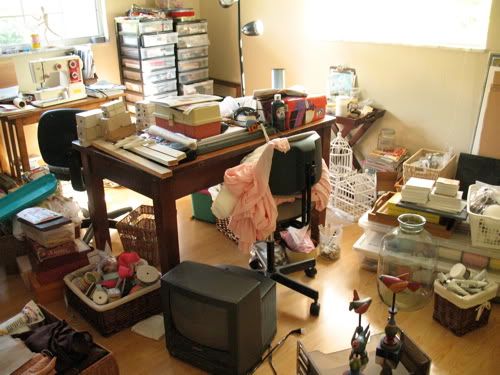 Its my craft room. I had to remove all the shelves from the closet along with a pressed wood storage piece because the chemicals in those things were making me sick. So I'm left with this. I open the door with the intention of try to some how organize it all, I stand gazing at the mess for a few minutes, then turn around and close the door. With out shelves, there is no where to put everything!
Despite the mess, I was able to make a path to my sewing machine to make this: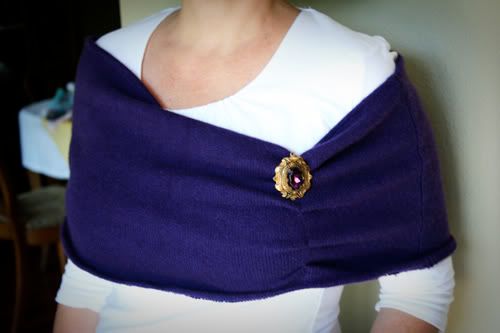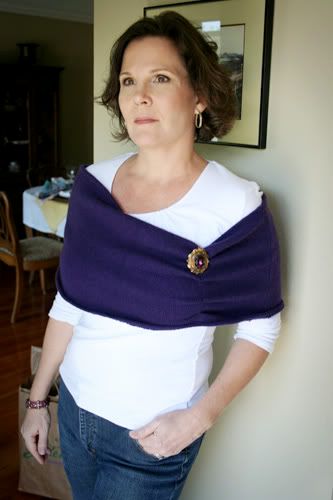 I bought this big purple cashmere sweater at a garage sale for $1, and made this wrap from it. (I'll have it on my craft blog next week.)
Don't I look like I'm trying to solve the worlds problems in that picture? Actually I had no idea Megan was taking a pic showing my face and my thinking was more along the lines of, "I wonder if McDonalds has any fresh coffee made?"