Twenty.
That's how may years I've been longing for one of these. (Have I've blogged this before?)
It kind of reminds me of my Christmas tree.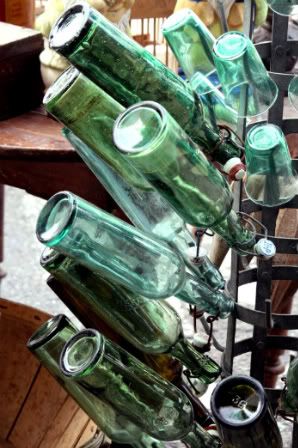 Its a french wine bottle drying rack; but then you knew that didn't you. I was going through all my desktop, "inspiration," folders and I came across this photo three different times. I checked ebay, and there is a rack for sale right now, very vintage and ships from France....and it's only $350. Such a bargain.