This is Not a Black and White Photo.
Its what Ky looks like in the winter..or fall, though its really more winter like here. Isn't this a perfectly creepy Haloween tree? There had been three big buzzards sitting in it, but I guess they're camera shy.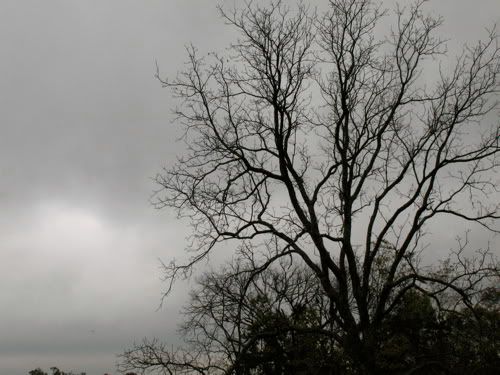 Brewier is on his way back to Ky so that I will have a car; then he flies home Monday and starts his job on Tuesday. Whenever Brewier visits his mother, she makes a jam cake, sometimes two.
(If you look close you can see the Maxwell House instant coffee jar on the counter.)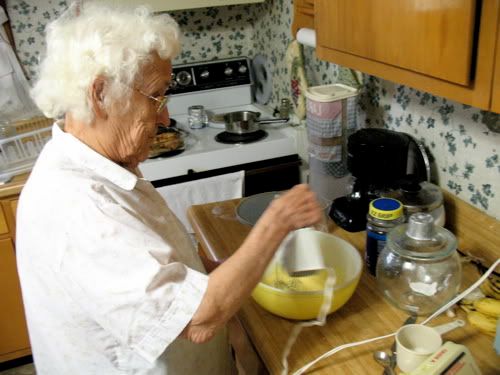 There is blackberry jam in the recipe so both the batter and finished cake are purple.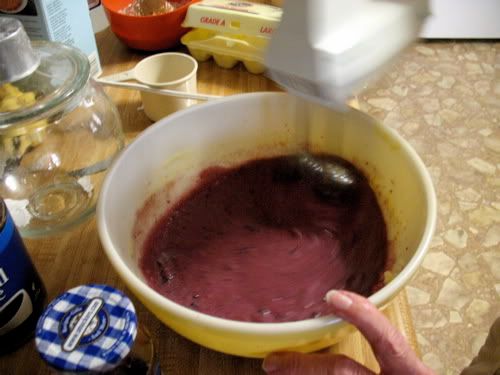 I think Alma kind of liked me taking pictures of her baking, though she kept telling me she wasn't Betty Crocker. Do you see all the icing on the cake?
No, really. Do you see ALL THAT ICING? Its the only reason she and Brewier eat the cake. I think she could just make him a big bowl of icing and he'd be happy.