They Are NOT Very Lady Like.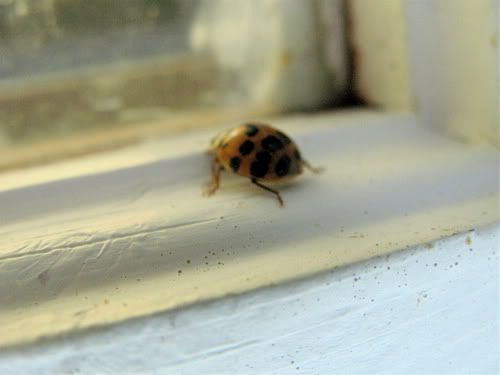 They bite, smell horrid when you smash them, and there are thousands of them flying around and making their way into the house. I went outside to wash my mother in laws windows, and in a matter of seconds I was covered in them. Gross. Alma told me the government brought them in years ago for the soybean crops, and when the soybeans are cut, the lady bugs fly. Swarm is more like it. I want to research them and see if this is some genetically altered government experiment bug, because they are nothing like I'm used to.
I found a link about them
HERE.
They are Asian ladybugs.
You know what else we have a lot of? Black walnuts. It was a bumper crop this year and the yard is covered. I'm dying to make some black walnut fudge with them.
I wish this picture wasn't so fuzzy. Brewier found this hat in the antique store and wanted to buy it but it wasn't for sale :(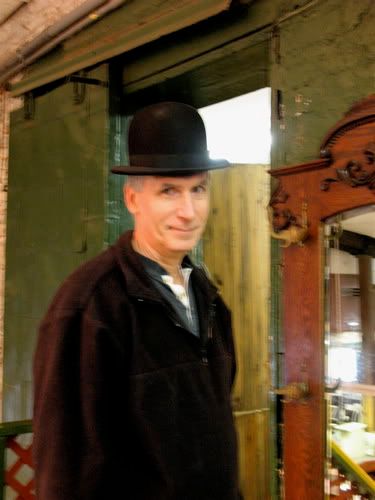 This is my grandson Duncan. Isn't he pretty? I know I'll have to start saying handsome soon, but for now...he's so pretty.
He and his mommy Meghan were carving a pumpkin last week. He kept his distance from the gooey stuff though.