Random Stuff, Because its Wednesday and Wednesday is a Random Kind of Day.
How cool is this wine cellar? I've never gotten my childhood dream of having a trap door and a secret passage way in my house. Seriously, I think I need this, though I'd have to move out of Florida to have it. Dig a hole in the kitchen floor here and you'd have an indoor swimming pool.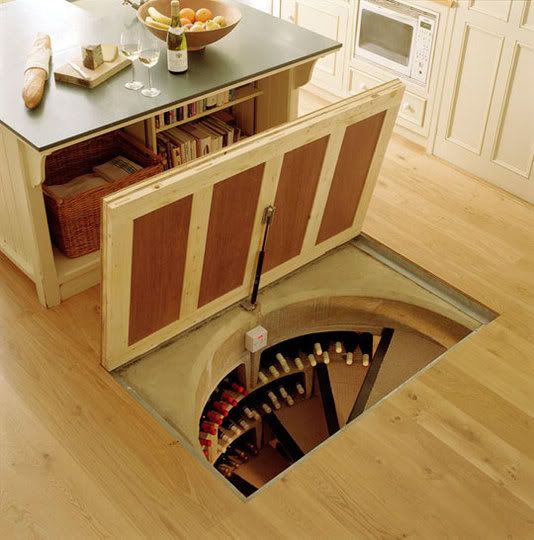 Why didn't I think of
this
? I need one of these, just think, no more stopping and lowering the bowl of my Kitchen Aid, to scrape the sides.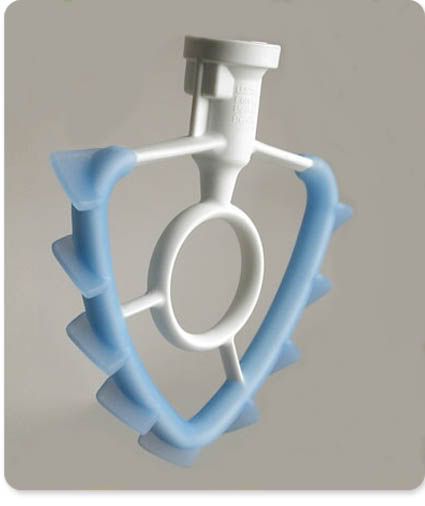 Oh how I wish I had a photo to go along with this bit of randomness. Sunday while Monica and I were at Lumber Mill Antiques, she wandered into a section of the store where larger items such as vintage sinks, pink toilets and large pieces of furniture are on display, and what did she come across but a man standing in front of one of the mirrors, Bic razor in hand, shaving. I would have gone a taken a picture, but that part of the store is to aromatic for me.