The Halloween Post.
As you read this I'm probably on my way home to Orlando. Brewier had an early morning flight into Cincinnati, I picked him up and we hit the road. All because I can't really travel anywhere by myself. I can't pump gas with out getting really really sick. So yeah, Brewier flew here to drive me home. Thats love.
There is a picturesque farm just a couple of miles down the road from Almas house and while approaching it one day I saw all this clutter along side of the road.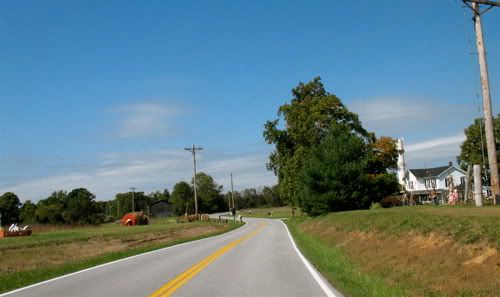 As we got closer I saw that it wasn't clutter but Halloween decorations! The woman who lives here goes all out and each day saw the arrival of more vignettes. My favorite had to be Children of the Corn.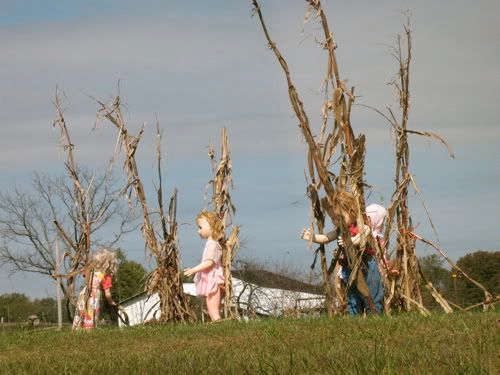 The creepy cow was just...creepy.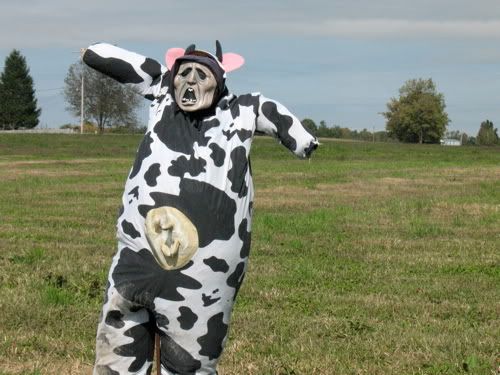 Here are a few more of the many decorations.