Guess What I Did!
I answered comments in my last post. I've always said I'd leave a comment replying to people, but always forgot. My brain works SO much better when I can breathe!
This morning Brewier and I went over to Lumber Mill Antiques, in Madison IN. It is my favorite antique store of all time, (and I've been to lots of them!)
This is just a tiny part of the basement; there are two more floors to the store.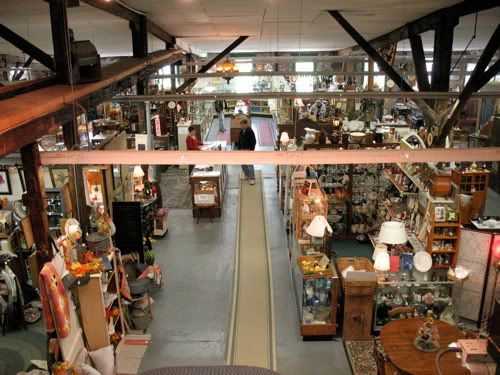 Brewier's favorite thing to look at is the old toys and photographs.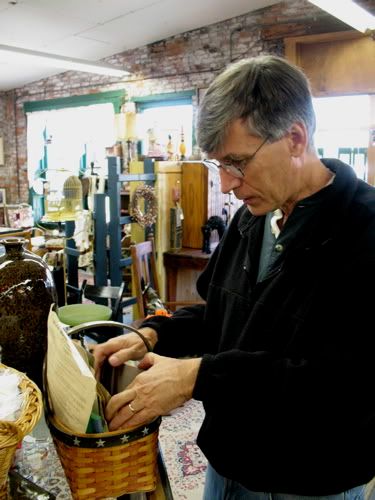 I never look for anything in particular, but I do have a few favorite sellers. I never know what will catch my eye and beg me to buy it. This is what came home with me today.
I think its old, but it really doesn't matter to me. I just love it. (There are more pics on my
thrift blog
.)
An for Megan, here is a picture of the tree today.