Goodbye Autumn.
Yesterday Monica and I spent the day together and part of the day was spent hiking around Clifty Falls. So many of the leaves had fallen the night before, that we couldn't see the road, which can be kind of dangerous because an invisible road makes it very easy to drive into a ditch. Fortunately the park has a special truck that drives and blows the leaves away though.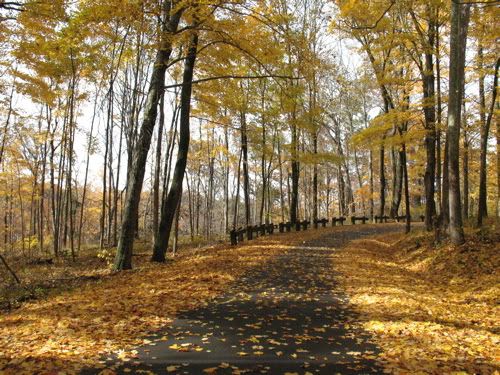 See how happy we are to be at the park. If I lived in Madison I'd be there a couple of times a week.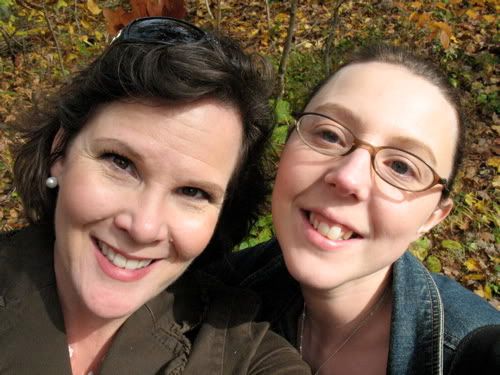 My happy, happy feet. (Even if I can't paint my toenails anymore.)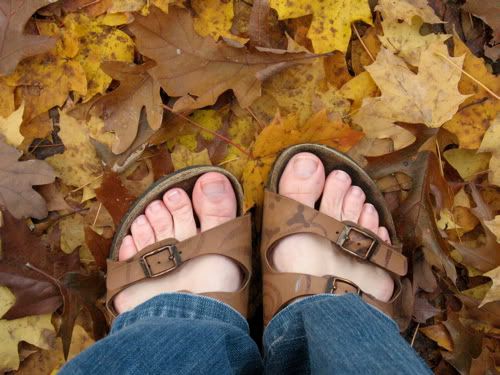 This tree is across from Monicas house. I love how the leaves had carpeted the yard in gold.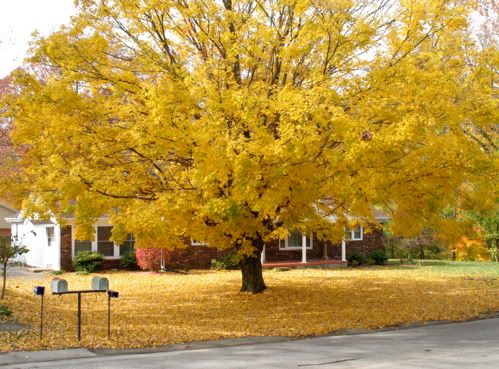 And here is Mawmaws tree. Almost all the leaves are gone!