Are We There Yet?
Saturday Brewier and I drove to see Mom and Dick, in Danville. We had planed on going to the Forkland Festival but it was cold, grey and muddy so those plans were canceled. Then around 2:30 Mom and I went out for coffee and ended up driving
forever
to get to Forkland. The festival wasn't quite as festive as I remember, but mom and I had a good time, mostly people watching. Our first stop after the drive was to find the bathroom. This was it. No, I'm not joking. This really was the bathroom. Did I mention it was really cold out ad there was a breeze?
Mom and I trying to blend in with the locals.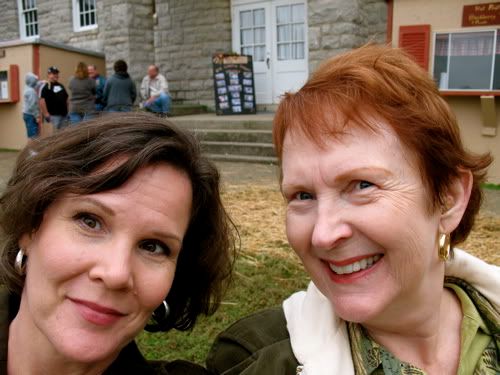 Here mom is practicing her goat calling skills.
After that big adventure we needed a little something to warm us up.
A little is all it takes.
What were the guys doing the entire day? This is it. College football and wifi. Guy heaven.