Guess What?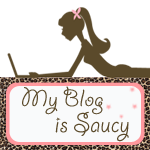 I'm the featured blogger at "The Secret is in the Sauce.! Now if only I had something funny to write about this morning. But I don't because most of the weekend was spent lazing around on the sofa watching the Olympics, eating these:
Don't they look like calf nuts that the
Pioneer Woman
would make? They are actually figs stuffed with goat cheese, pecans and then wrapped in bacon. I'm sure a calf nut never tasted this good.
We did make it out to a few garage sales Saturday morning. These are my favorite finds: A never used, set of 6 napkins, a cast iron Eiffel Tower, and a necklace. All for $8. I've become so jaded from shopping at yard sales, that last week when Brewier and I were at Big Lots....Big Lots people, that I didn't buy anything because it was all to pricey :)