Marvelous Monday.
Why, you ask is it so marvelous when you know all I do is laundry and clean house on Mondays? Because I won two pounds of
Mukilteo coffee
baby! Heather and Mynda over at
Life on an Island,
were having a recipe contest and I won! Me! Coffee! Wahoo!
Brewier and I had a really good weekend, riding bikes and spending time together. We went to garage sales Saturday morning. I bought a long desired for Hula Hoop at this garage sale: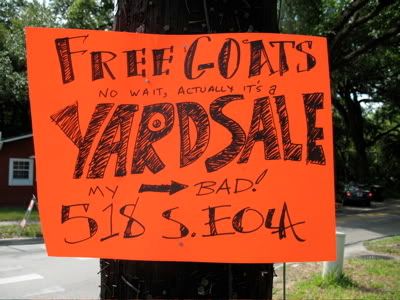 We spent $25 Saturday, and this is our haul: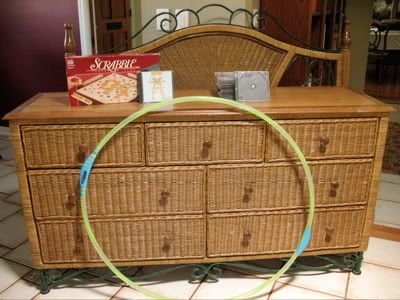 Wicker dresser and headboard, $20, delivered! Hula Hoop $1, Scrabble, (never used!) $1, Madonna cd $2, and 10 empty cd cases, (Brewiers find) $1.
And this I had to post because it shows how different my mornings are from Brewiers. He is do a very intense ab tape, while I sit watching him and reading blogs while having tea and toast.