Randomness.
Yesterday morning
Megan
came over bearing a box of delicious puffy little pillows of fat and sugar commonly known as donuts, from our favorite donut spot, Publix. Sarah, you were missed. We think of you every time we have coffee and donuts, but consoled ourselves with the fact that we were using your coffee mugs. Okay, thats a lie. They just make us miss you more, but we still like using them.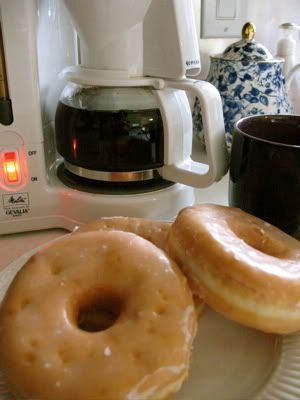 We sat by the picture window enjoying our breakfast and the quiet of the morning; me embroidering and Megan on her computer. It was very Jane Austin ....except for the computer part.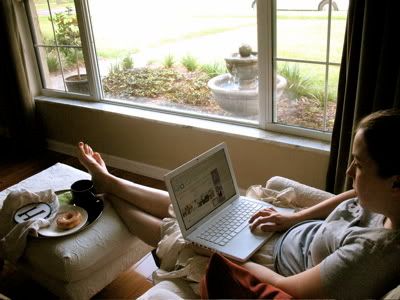 Look how bright and sunny it looks outside. Thats because its 95 degrees. I'm so over living in FL. Asheville maybe. Or Montana, hmmm.
So tomorrow is mothers day and I don't even have a card for my mommy since I've been sick all week. If I still lived at home I would make her a breakfast tray like this. I think
anyone
would appreciate breakfast in bed. Hmmm, that looks like Cocoa the house boy, don't you think?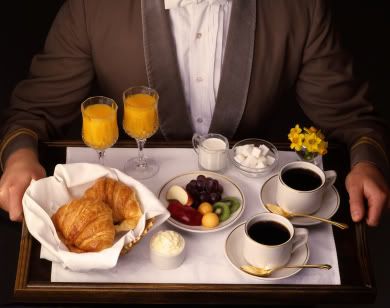 .