Random Fact Wednesday or, Too Much Information.
Despite my obsession with waxing the hair off my body, I actually have very little hair to wax off. This photo is of my armpit. Do you know how hard it is to take a photo of your armpit, while turning your neck away from the camera so all the neck wrinkles don't show up? Anyway, I haven't shaved under my arms for two weeks. Much to their dismay, my daughters did not inherit my mostly hairless armpits. Oh, and I've never had the need to wear deodorant.
Yes, I'm blogging about my armpits and I'm blaming it on the fact I haven't been out of the house since Friday and have forgotten any social skills I may have once had.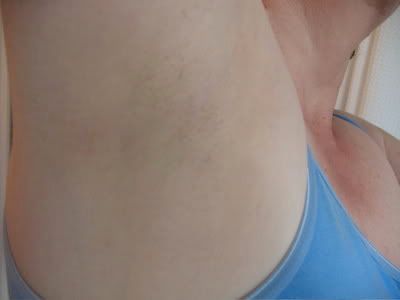 And Brewier thought I was joking about blogging this.