My Rainstick.
It was somewhere between 15-20 years ago, we were out shopping as a family and came across a gift shop that carried rainsticks. Made of some kind of dried cactus or wood, I'm not sure which, I loved them and the sound they made. What I didn't like was the price. I think they were about 30 dollars, so I left the store empty handed. What I got instead, was so much better than anything I could have ever purchased.
Jessica,
(what were you five or six?) took a paper towel tube, tissue paper, toothpicks and rice and made me this rain stick, that I still have.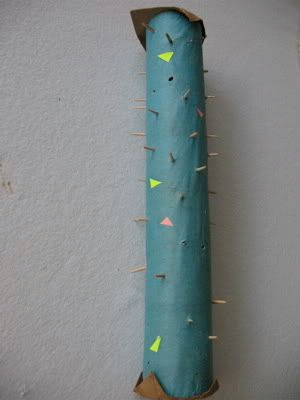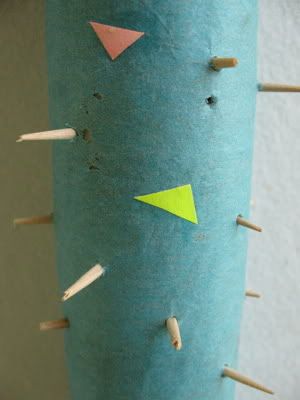 From the time she could hold a pencil and a pair of scissors, Jessica , (who doesn't think of herself as creative!) would craft things. I remember when she was 3 and a half and realized that with a little paper and tape, she could make a 3 dimensional object, of anything. She spent days making little tables, chairs, boxes, trees, flowers.... everything she saw, she made a model of. I wish I had saved them.