It Was Like....A Totally Beachin' Day.
After getting up at 4am and driving several hours in the dark, ( with coffee and an egg mc muffin for sustenance,)
Brewier and I reached our destination on the gulf coast, visiting Siesta Key, Venice Beach and Caspersens Beach. We both agree, it was probably the best and most relaxing five hours. we have ever spent at the beach. Other than drive time and sitting down for lunch, our time was spent walking the shoreling searching for shark teeth and shells, and while the back of my legs are lobster red from this activity, it was so worth it. Right now we are at Ray and Jessicas and I've been having a great time playing with Addison. More Later!
Me at the beach: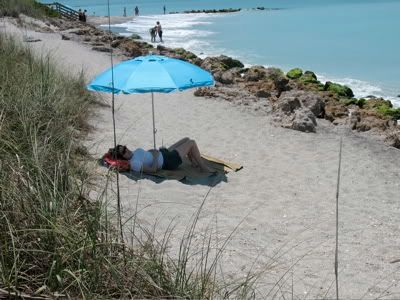 Gazing at this amazing view: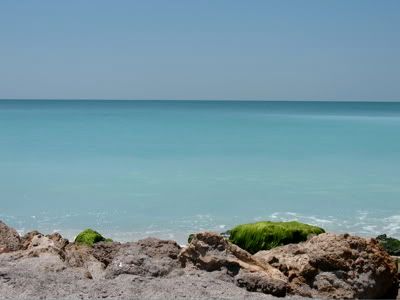 These are photos straight from my point and shoot camera...the water was such an amazing color!