Boys. They Only Want One Thing.
I would like to say that Sam and Gregory want to come and visit because they love and adore me, but its really my 20 pounds of Lego that they are enamored with.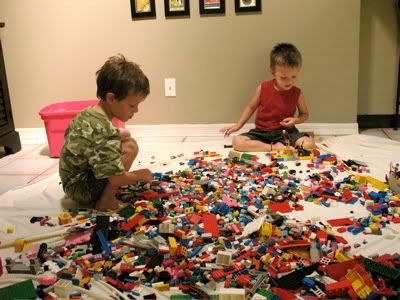 They got so involved building and pretending that, I was able to go lie down and nap for 15 minutes. Any one who has spent time around these two active and loud boys knows that borderlines on being a miracle.
Their daddy, my brother Greg left this morning to guide a trip in Alaska. I can't imagine going from 95 degree weather, to Alaska. He called me from Salt Lake City, and he was already freezing! Look how grizzly, (and tired,) he looks. We hope he is going to shave it all of when he gets home.